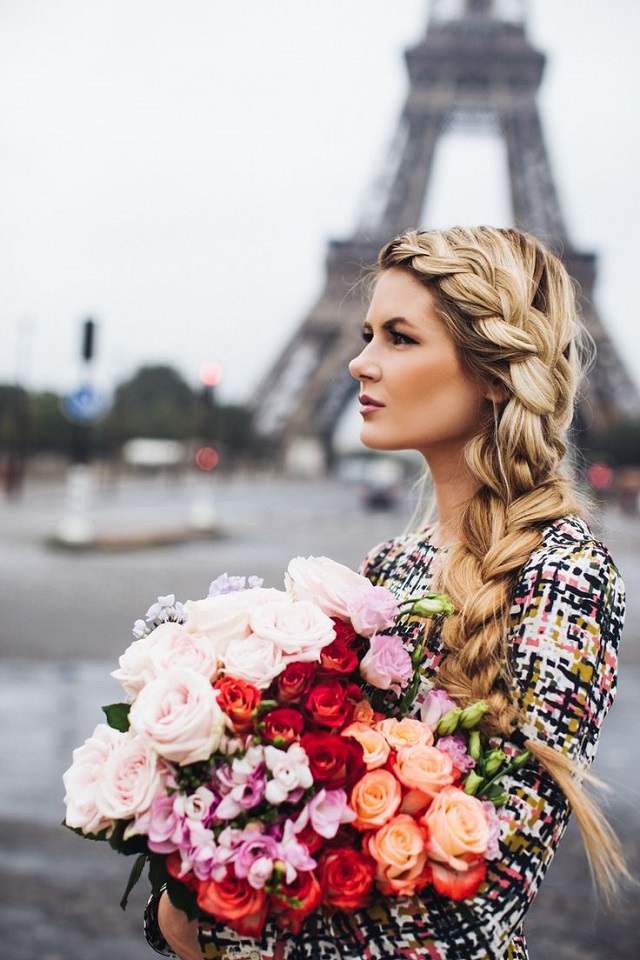 From festival-ready wear to beach appropriate and on to the concrete jungle, braids are always the go-to hairstyle of choice as the weather warms up.
I'm starting a new series on here; I Am Inspired that will showcase one thing from beauty, hair, fashion, home or food related that has inspired me to try harder, be better, do more and just enjoy life as much as possible. Naturally I have to start this series off with braids because a braid is my single favorite way to do my hair (other than a bun on lazy days of course!).
A braid is both easy and challenging – it can be a sweet Heidi-inspired style or can be carefree and messy, but because of the vast amount of braided hairstyles that so many have now created, choosing just one can be difficult! I've rounded up my top 20 braided hairstyles from Pinterest that will work with a variety of hair styles, types, and cuts.
{all images via Pinterest}