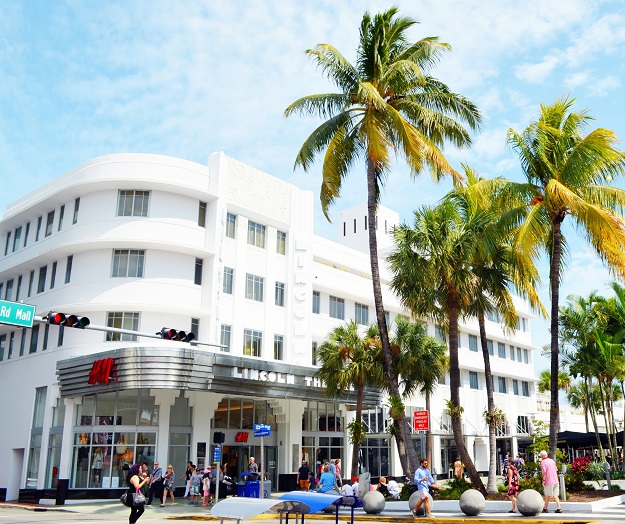 "If you don't know where you're going, any road will take you there" – Cheshire Cat (Lewis Carroll)
With all the traveling we have done over the last few years, I quickly learned that my preferred way to get to know any city is to simply walk around. Learning a new city can take some time, but walking along side streets and down main avenues lets you see more than you ever could from a car rushing by or trying to hop on and off a bus or the local metro. My favorite way to get to know a smaller area quickly though is with a tour – in Europe we would do bike tours and since moving to South Florida we have been on a few food tours. Because what better to way to learn about a culturally rich area than to taste your way through it?
Recently one of my girlfriends came to South Florida with her boyfriend for a little relaxation and sunshine after a cold winter up north. We decided a food tour with the Miami Culinary Tours of South Beach was the perfect way to catch up, gossip, eat a variety of scrumptious South American foods and get a little culture too as we learned about the history of South Beach and its Art Deco styling, along with the efforts that have been made to preserve those gorgeous architectural buildings.
The tour was the perfect combination of architecture and history combined with a few new favorite foods, including the Cuban pasteles, a hot pastry filled with guava and white cheese, and the Brazilian cashew milk served with a gooey fried cheese ball.
The city has turned Lincoln Road into an outdoor shopping mall that has several of my favorite shops and pop-ups (Madewell, J. Crew, Lululemon, Zara, Aesop, and Intermix), must-have sweet treats including Ladurée and Dylan's Candy Bar and a few new (to me) spots that I want to go back to including Books & Books, a bookstore and cafe that has the well-earned atmosphere of an old favorite shop that has been around for decades and settled in for the long haul.
After the tour ended we went along Española Way, a pretty avenue that is filled with a variety of bars and cafes in peach-colored buildings and has slightly gritty bohemian vibe going on. We spotted Tapas and Tintos, a small corner bar and restaurant with a Spanish flamenco flare and knew it would be the perfect spot for a drink and to continue catching up under the setting sun.