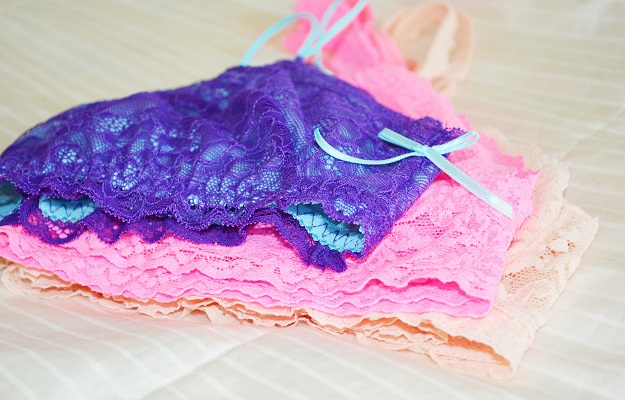 "I love black lingerie and white shoes, and I love knives" – Carine Roitfeld
Finding lingerie has never been an easy task for me. I love to wear those pretty little things just as much as the next girl, but between the vast majority being padded bras, which I cannot stand wearing and the astronomical prices that attach themselves to such tiny underthings often forces me to continue window shopping rather than make a purchase.
Things had become pretty dire for my undergarments though since I hadn't bought a new bra since this one over a year ago so I took myself to Nordstrom determined not to leave until I found the right delicate bits and also decided to focus only on bralettes. I don't know why I hadn't thought of shopping for bralettes sooner, but once I did I quickly realized this was the perfect bra style for me with its soft, stretchy lace and pretty colors.
Happily the very first thing I saw was a cheerful pink bralette that I knew I had to have, along with another in pale peach and a brightly colored purple and turquoise combination, all of which had the cutest matching bottoms (here, here & here).
I think since I went in so certain of what I was looking for I found it right away. Has that ever happened to you? If I go shopping with nothing in particular in mind I get swayed from one thing to the next, picking up random bits of wardrobe pieces and more often than not several pairs of shoes (!) whereas if I go in with an idea of what I'm looking for I stay focused and find it.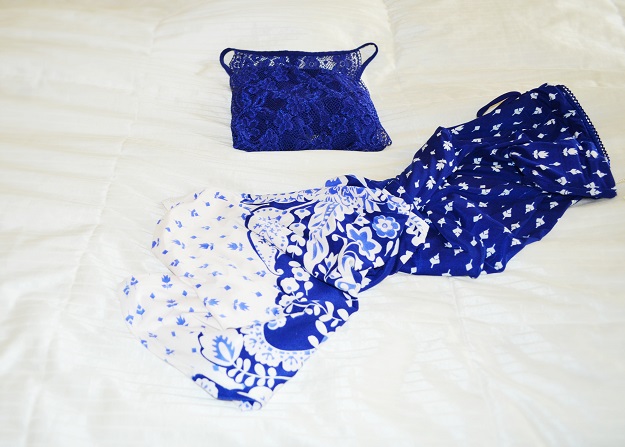 One confession though – I did veer off course slightly when I saw my favorite brand of pajamas had a new set with the prettiest lace cami and floral patterned pant. Previously I bought this set (cami and pants) that have a 60s mod styling to them. These pajamas are as soft as silk and comfier than your favorite sweats, yet they look chic so I always feel pretty in these pajamas. They were worthy of the extra splurge!