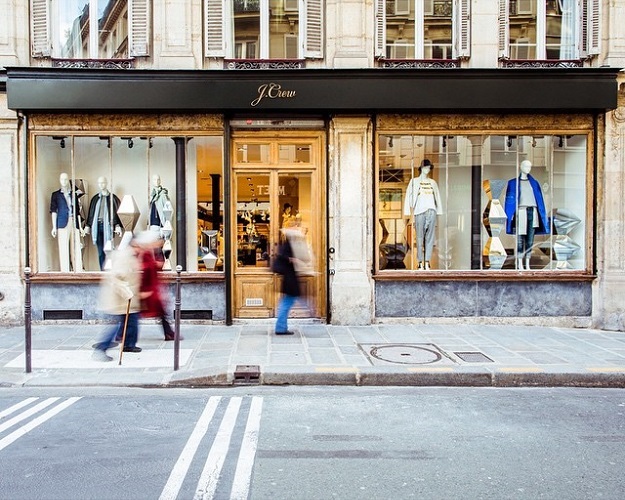 "Oh là là!"
Thanks to globalization it has become possible over the past few years for some of my favorite French brands (Celine, Sandro, Maje and Zadig & Voltaire among them) to be available stateside and now the opposite has come true for Parisian fans of J. Crew.
Our go-to shop for striped tees, easy basics and excellent array of accessories has opened its first shop in Paris, France in the trendy Marais district. Several months ago J. Crew launched a social media campaign to start spreading the news of their arrivée to Le Marais through social media with the witty hashtag #jaicrew.
In addition to those classic pieces J. Crew is known for they have also included an exclusive collaboration with Breton stripe classic brand Saint James featuring 33 exclusive striped pieces. The collaboration has been called "unique and a bit bonkers" by creative director Jenna Lyons, who also explains "We thought about Brigitte Bardot, baguettes and berets".
Choosing Le Marais for its first Parisian is a wise choice since this popular arrondissement is the forefront of style in Paris. I often wish I was back in Paris and the combination of an exclusive collection of unique striped tees and a wish to see how the French tweak the classic American standards J. Crew is known into something more French makes me long for a return to the city that has my heart. 
The location at 12 rue Mahler is also one street from the apartment we lived at in Paris, so I can clearly picture the restored storefront made of vintage lacquered and brass, along with the surrounding shops because I often cut across that avenue on my daily strolls through Le Marais.