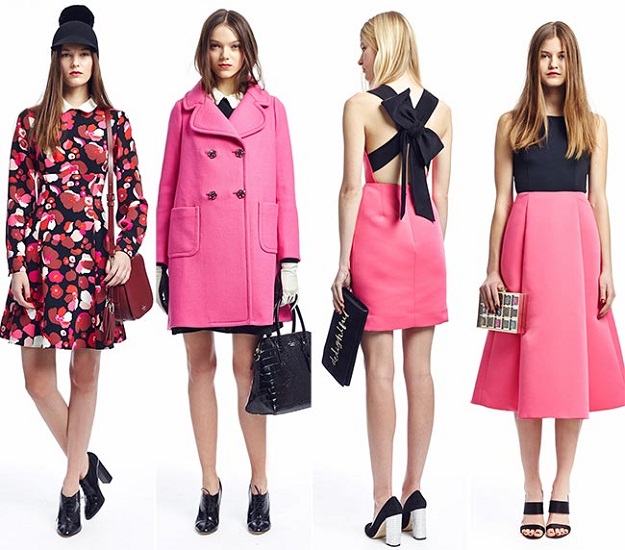 "Playing dress-up begins at age five and  never truly ends" – Kate Spade
Kate Spade is one of my go-to brands –  it can always be counted on to be feminine and flirty, with bright splashes of color and irreverent accessories. For NYFW, that was again the theme for fall 2015 with designer Deborah Lloyd drawing inspiration from fairy tales and favorite childhood books: "One of my favorite childhood heroines was Truly Scrumptious from Chitty Chitty Bang Bang. So, anything pink with frills and a bow on it was always my favorite…And maybe a little of Charlie and the Chocolate Factory was the inspiration for the chocolate boxes and things".
As New Yorkers were blasted with snow, ice and formidable winds, the Kate Spade fall presentation was full of color and joy. Brimming with bright pops of pink and plaid, combined with chic black and white accents, and an abundance of huge bows with oversized outerwear all culminated in looks that were witty and sophisticated. Classic Kate Spade.