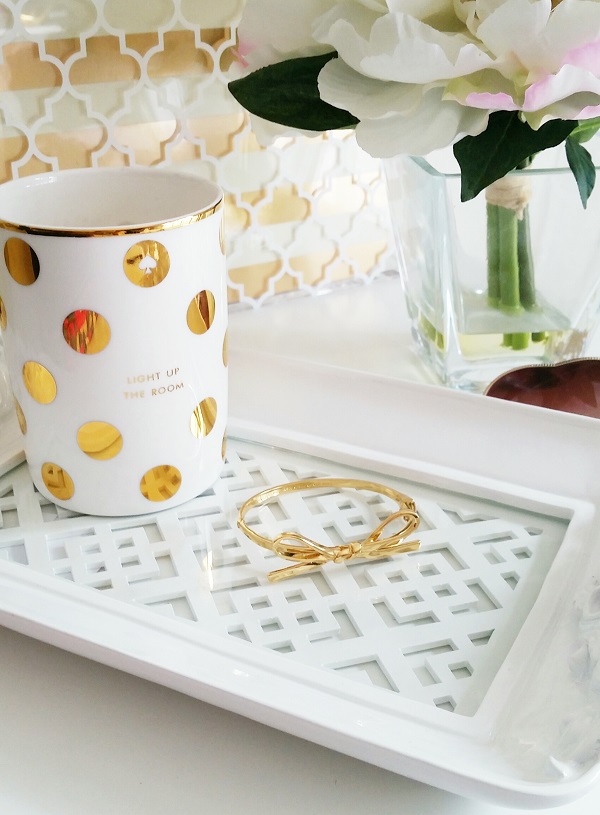 I have an affinity for delicate, feminine jewelry (this should come as no surprise) and Kate Spade accessories speak to my heart. Recently, I spotted this sweet Kate Spade "skinny mini" bow bangle bracelet and I've never seen a Kate Spade bow I didn't love. So while the price was a bit more than I intended to spend on a bracelet, it's charming style was too sweet to pass up.
The shape of the bow bracelet is delicate, but its larger size help it to hold its own in a sea of other bangles or against bold pieces. Since the day I purchased this bracelet, I've paired the bow bangle with all of my favorite go-to jewelry pieces; from an oversized gold Michael Kors watch to the large Hermès clic-clac bracelet and on to be mixed in with piles of bangles. Each time the bow bangle stood out.
Of course, now that I justified that bangle bracelet as a style necessity I'm now tempted by the coordinating and equally sweet "say yes – love" bangle too.