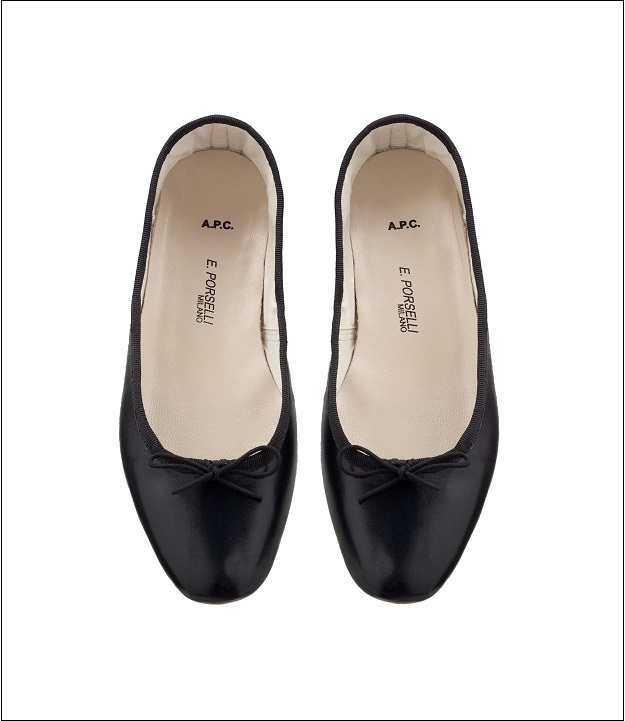 "One shoe can change your life" – Cinderella
This may seem like a dramatic statement to make, but any shoe lover will tell you that this is often the case. The perfect shoe can change your life with the comfort, security and knowledge that every time you slip your foot into that you are are changing into your dream-come-true shoe. You stand taller, walk lighter and feel happier every time you glance down and see it, the one you sought for so long.
Finding the perfect ballet flat is akin to the prince searching for Cinderella; the ballet flat must fit like a glove. Over time I've found ballet flats that I like and even love, but not one of them made me say "this is it". I have tried on every brand and every price point; Zara, Sam Edelman, J. Crew, Tory Burch, Repetto, Chloe, Chanel and so on. Each one had its good points and I purchased a few of them, but still I was always left longing for more.
A few months ago I stumbled on E. Porselli. I'm not sure how I found this relatively unknown brand (although this blog by my favorite Garance Doré further cemented my need for this shoe), but once I started reading up on this ballet flat I had to have them – E. Porselli has been making the dance shoes for the La Scala Theatre Ballet dancers since opening in 1919 and sells a similar ballet style flat to the public.  These Milanese shoes are expertly handcrafted with fine Italian leather. Each shoe is shaped, cut and held by hand to check for fit. The soles are nailed on, the toe is long (no toe cleavage) the lining is cotton and canvas, and they are light as air while also being durable. The final style note is that these are the ballet flats worn by Audrey Hepburn. This was the shoe I had been dreaming of my whole life.
The shoes aren't available in the US, so I took a chance on ordering them, but am grateful I did because they fit just like that glove we talked about earlier. The shoe breaks in almost immediately as it molds to your foot, just like a real pair of dance slippers. Whether walking along a concrete jungle or gallivanting across cobblestone pathways, these shoes are perfect for traipsing about all day long.