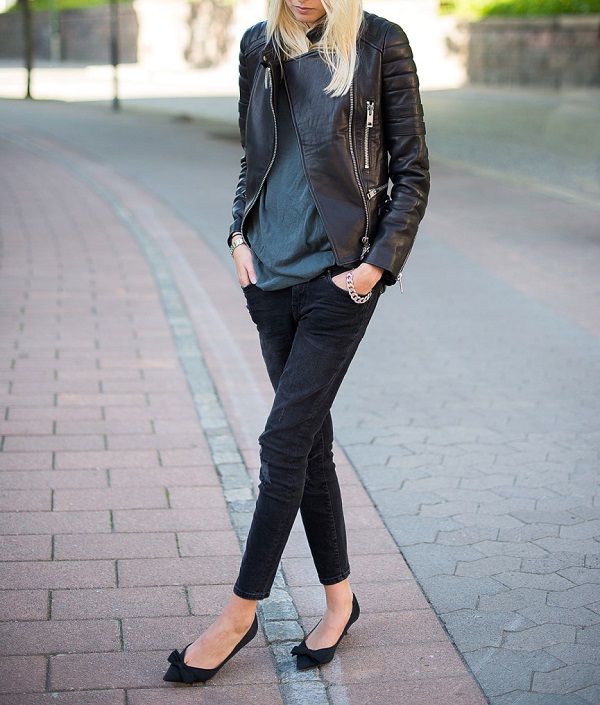 "I've been 40 years discovering that the queen of all colours was black" – Pierre-Auguste Renoir
 The Mister and I were overly optimistic when we packed up for our move to Florida. We knew that we would be staying with his parents in the beginning since we were going to make a couple changes to our new chateau before moving in. We were excited to have the freedom to make these changes without the constraint of living around the mess during this process. So we packed with the mindset that it would only take a couple of weeks. We had no idea what we were doing.
So our two or three week redo will now be taking six weeks. Luckily, my in-laws are extremely kind and were happy that we would be here longer. But we are still living out of those suitcases rather than our closets. We both tried to pack as though we were going on a trip, rather than a move. So our resources are a little limited. I will break down here and there and shop to fill in the gaps (plus I am dying for a few new things for spring!) but have also been working with what I have, just as if I was traveling with The Mister and could only bring a few basics that work with a myriad of looks.
One of my must-have basics when traveling is varying shades of black. I always bring a pair of skinny black jeans, along with neutral colored tops. A pair of well-fitting dark denim creates a classic backdrop for any top, shoes or general ensemble. They are the perfect day-to-day piece to have with you at all time. One of my favorite looks is to pair my black jeans with an oversized black, white or grey tee, ballet flats or slip-on flats and my go-to leather moto jacket.
I may wear more black than the average Floridian, but I love these classic colors. Maybe it's the ease of putting on this non-color from head to toe, knowing that it will look chic no matter how casual the various pieces are that appeals to me most. With this current mindset towards my capsule/suitcase wardrobe I feel that I am succeeding at my one of my favorite parts of travel while getting to know our new city – looking put together and not as though I really am living out of a suitcase.