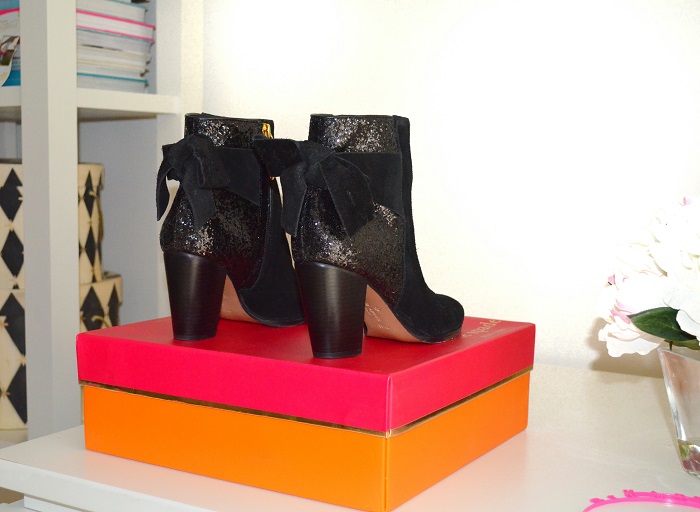 "Some girls are just born with glitter in their veins" – Anonymous
I happily and readily admit to being a stereotype of a girl – anything with bows, glitter, sparkles, and the like instantly catches my little magpie eye. For my birthday last week I wanted special pair of shoes to celebrate the day with and spotted these Kate Spade glitter-backed booties (thank you Cyber Monday sale!).
I have a confession to make though – as much as I love shoes I am a failure when it comes to wearing heels. My closet is packed with shoes of all sorts – knee-high and over-the-knee boots, ballet, brogues, espadrilles, sandals and on but nearly all are flats. I wanted these bow and glitter booties so badly though that I forgo my usual leeriness (laziness?) towards heels and ordered them. Once they arrived I nearly swooned over their prettiness, but even better was their walk-ability! I wore these beauties from start to finish on my birthday in blissful comfort and they have quickly become my go-to shoe for this holiday season.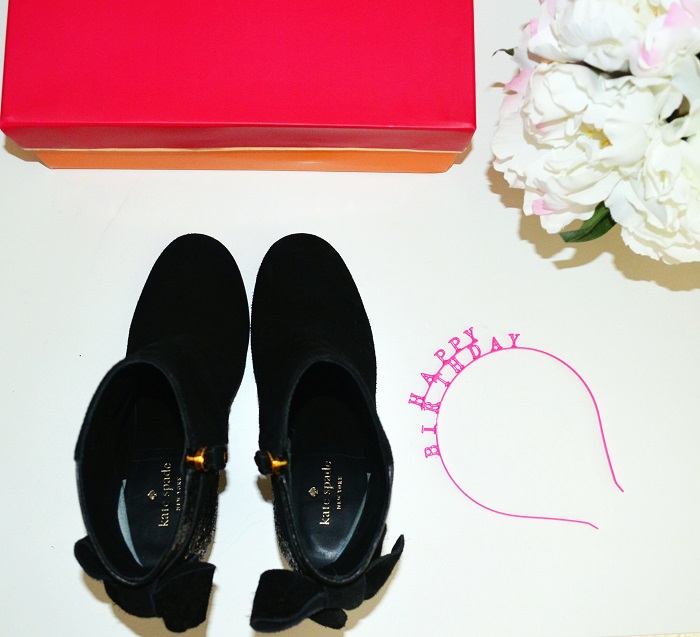 P.S. – How cute is this bag to store  and travel with these booties?! It's going on my Christmas Wish List!