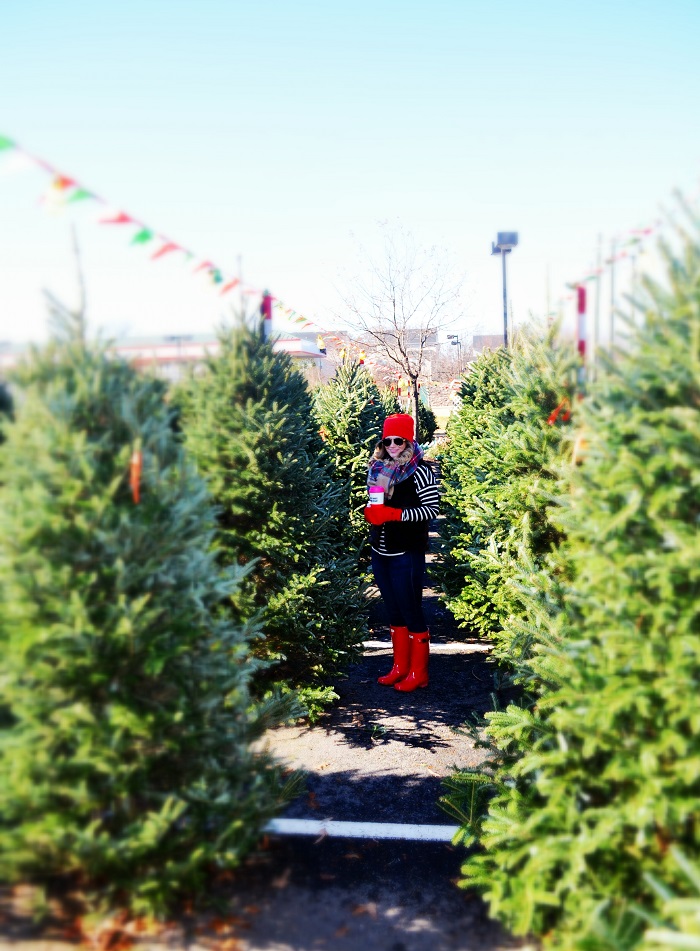 "Christmas waves a magic wand over this world, and behold, everything is softer and more beautiful" ~ Norman Vincent Peale
Of all of the holiday traditions I love to indulge in, from building gingerbread houses to hot chocolate and Christmas movies, picking out a live Christmas tree is one of my favorites and also one of our newest traditions. My family always had a faux tree (allergies, etc) but once the husband and I got married and spending our Christmases together we started picking out a live tree and I LOVE it.
There is nothing quite so fun during the holidays as bundling up in multiple layers and going to a tree farm to choose "the one". We take our time, going from tree to tree trying to find our perfect match. This year we overdid it slightly with a massive 9 foot tall tree, but "it's so fluffy!" (à la Agnes/Despicable Me) and we simply we couldn't resist.
Even though I'm always freezing, I didn't want to wear a bulky coat while trying to navigate through trees as we chose the perfect one. Instead I put on multiple layers ('tis the season to layer after all!) and sipped on hot drink to help me stay warm from the inside out.
| J Crew striped Turtleneck | Michael Kors Faux Fur Vest (similar) | Paige Denim (on sale!) | J Crew Beanie | Zara Blanket Scarf (similar and love this one) | J Crew Gloves | Hunter Boots | Kate Spade Mug (similar) |