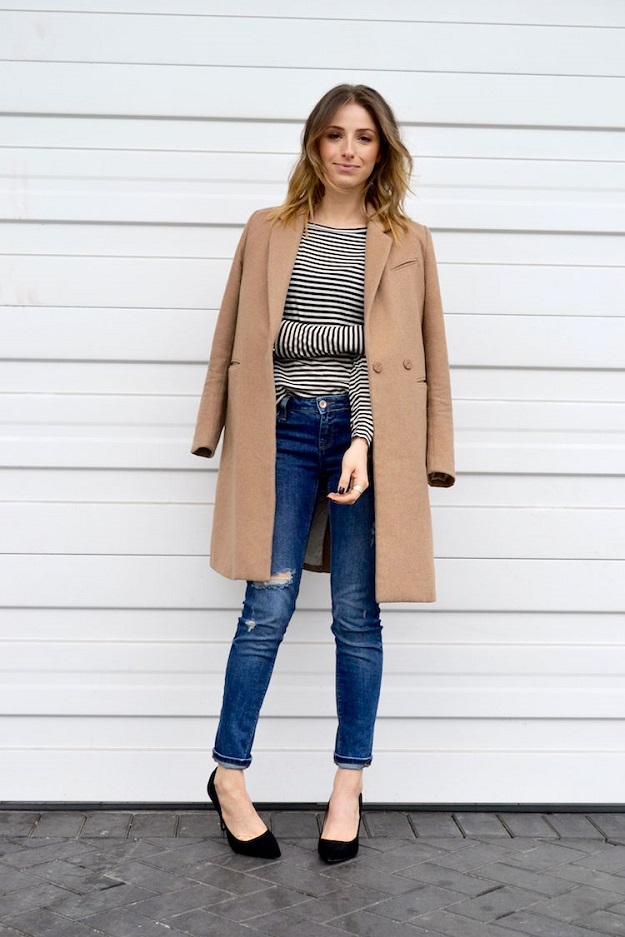 "Fashion is the armor to survive the reality of everyday life" – Bill Cunningham
Whenever I am shopping I try to remember to ask myself "What would I wear in Paris" or "What would a French girl wear" to help me choose between a fad, trend, of-the-moment or lifespan piece. This thinking has often saved me from a regrettable purchase or outfit. Creating this persona in my mind gives me an idea to grasp on to as I shop and dress, rather than frantically shrieking "I have nothing to wear!" after a day of shopping or closet searching. Whether you prefer simple or coquettish, the French Girl's styling tricks are available to anyone.
As with all things French, philosophy plays an integral part in how a French Girl dresses. There is a philosophy in how she chooses what to wear and what to buy. The French Girl is confident in herself and her choices. She is put together but never perfect. There is an ease within herself and that shows with how she dresses.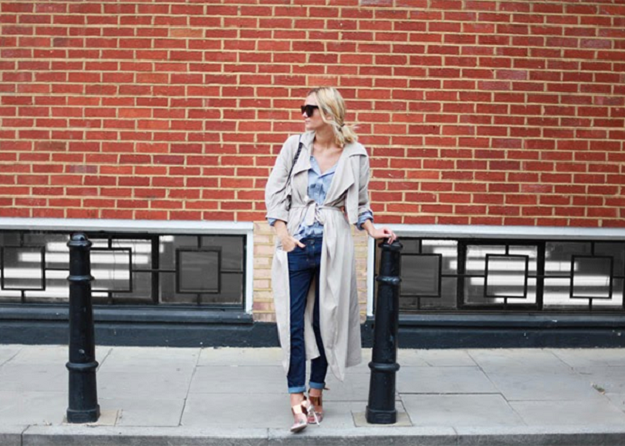 The best tips and tricks for how a French Girl dresses is her ability to ignore the rules – she doesn't worry about the time of day or year when choosing an outfit, She wears the pieces she loves at that moment and in a way that makes her happy. The French Girl chooses simple and effortless with flats instead of heels, delicate jewelry instead of  statement pieces, and sensual instead of overtly sexy. Those simple choices guarantee every outfit is special, creates something unique and makes her style her own.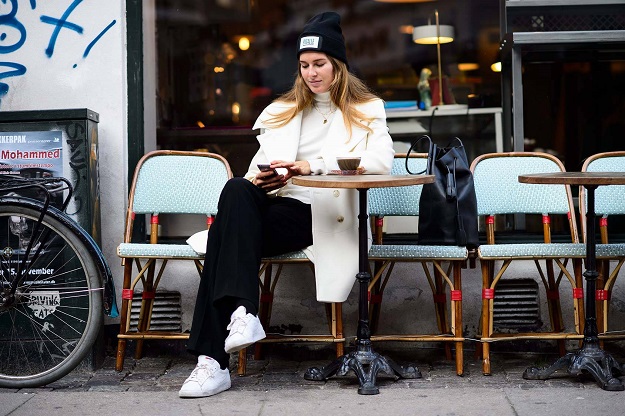 Whether you prefer to channel minimalist styling with a touch of quirkiness via Inès de La Fressange, retro Brigitte Bardot, pattern and texture mixing with hits of black and white à la Coco Chanel, Jane Birkin bohemian or her daughters Charlotte Gainsbourg's more rock-and-roll cool girl versus Lou Doillon's menswear meets bohemian style choice, "French Style" runs the gamut from one directional look to another.
Keep your outfits stripped down and uncomplicated in a less-is-more style to create your own take on French Girl styling. Invest in quality pieces over quantity, whether it is an accessory or a staple in your wardrobe, it is easier to dress each day if you are choosing something you truly love. If you are still in doubt, throw a moto jacket over any outfit to create an instantly chic ensemble.
I prefer a more streamlined classic style. The image at the top of this blog is my style to a T. My classic go-to pieces are my beloved trench coat, striped top and ballet flats. These two pieces mix easily with my favorite boxy jackets and blazers worn over loose, flowing tops, Breton stripes, menswear-inspired silk blouses, leather leggings, classic denim, oversized scarves, and large sunglasses. These pieces feel uniquely me while also possessing that touch of French Girl I aspire for in how I style the pieces together.