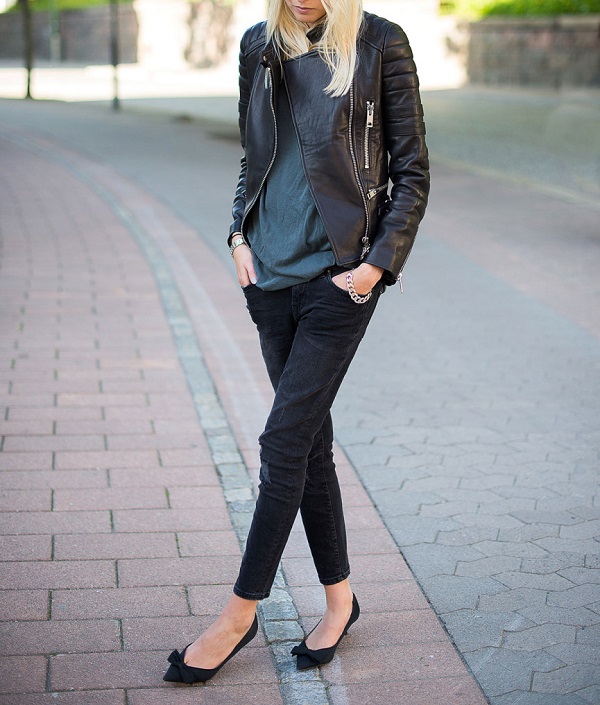 "Simplicity is the ultimate form of sophistication" – Leonardo da Vinci
I am currently locked in a wonderfully sunny paradox of what to wear: it's November so I long for cozy sweaters, thick tights and over the knee boots, but I am in South Florida where a cold day here means 75 degrees and sunny. For all the North Easterners and Mid-Westerners getting ready for a new onslaught of last year's Polar Vortex that has been coined a "bomb cyclone" (this sounds even worse!) I am sure my sunny fashion problem is enviable, but for myself it has created a bit of a "what to wear" suitcase shuffle each morning as I fight my natural instincts to layer up with my equal desire to soak in every ray of the sun.
I had a slight wardrobe identity crisis last week (read more here) but have mostly worked through that, and now find myself reaching into my overstuffed suitcase for a few of my favorite basics these last few days. Because when in doubt I always turn to black; every girl's favorite non-color. To combine my particular style in a way that also works with the locale, I've been mixing shades of black together to have that more fall/early winter feeling I crave, while also embracing the warm weather clothing options by popping on a favorite pair of ankle-length skinny jeans, flowing tee, bow-topped ballet flats and my go-to moto jacket for cooler moments.