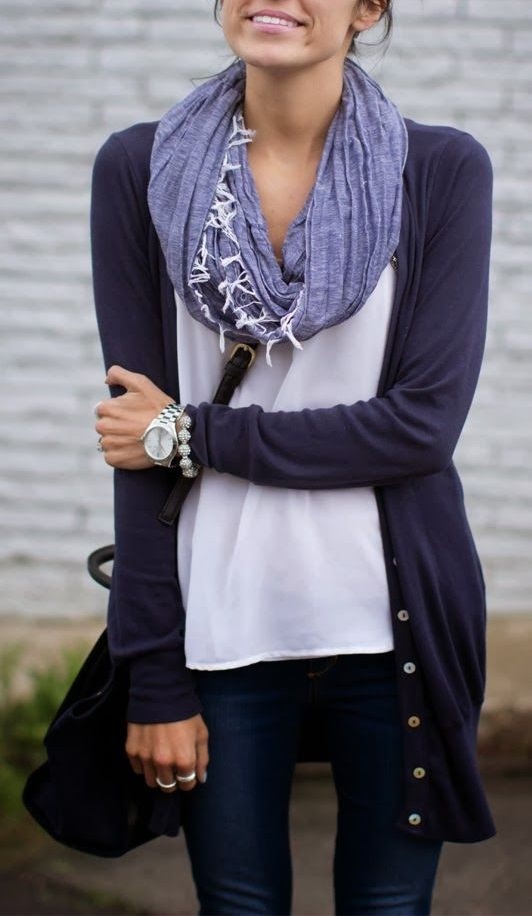 "Autumn…the year's last, loveliest smile."
William Cullen Bryant
These last few weeks of September have been edging between cool fall nights and hot sunny days for an ideal Indian Summer. But figuring out what to wear when the temperatures vary by 20 degrees in a single day can be difficult. So the simplest solution for this time of year is layers. They are a saving grace in this uncertain weather.
Easing into fall and its transitional weather can be achieved with a few strategic layers that will keep you feeling cozy, looking stylish, but not too hot if the warm weather decides to make a mid-day appearance.
My three favorite layered options are –
1. A simple boyfriend cardigan worn over a casual tee and skinny jeans paired with an oversized scarf
2. A light blue denim vest under a black blazer, worn over skinny jeans and paired with ankle booties
3. A cozy sweater worn over a long tee, leggings and knee-high boots
These are all fashionable layers that you can easily add and remove throughout the day as you adjust to the varying temperatures for these in-between days. Happy Monday everyone!