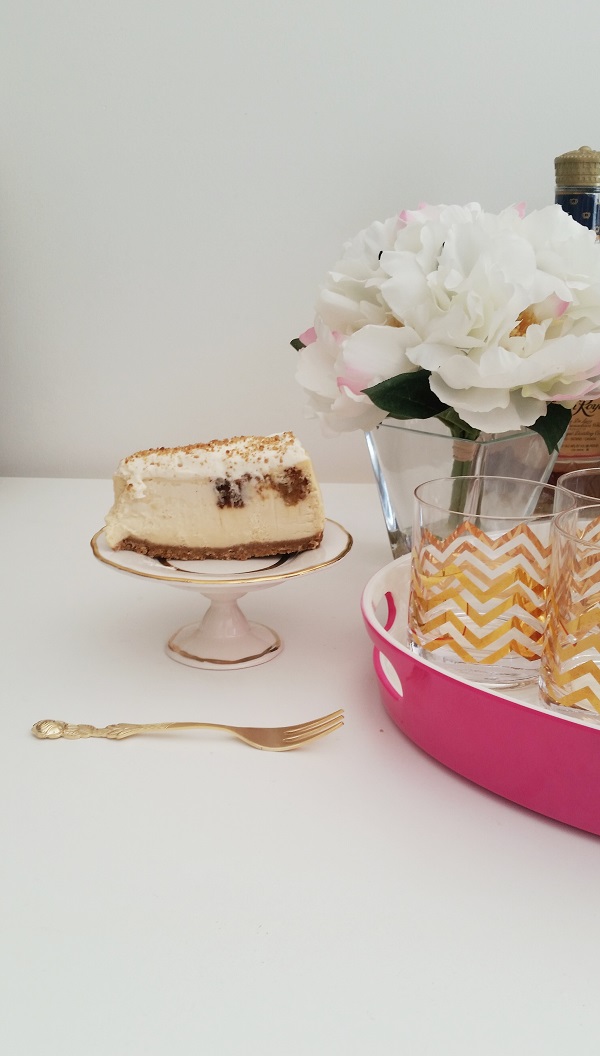 Over the last month or so, I've been making more of an effort to explore the towns surrounding where I live, rather than just going to the same places over and over again. It's easy to get into a rut and with all the stress I was under this past year that repetition of the same old thing every week became an easier way to go about things. But before we move away from the area I wanted to find some new things to do and places to go.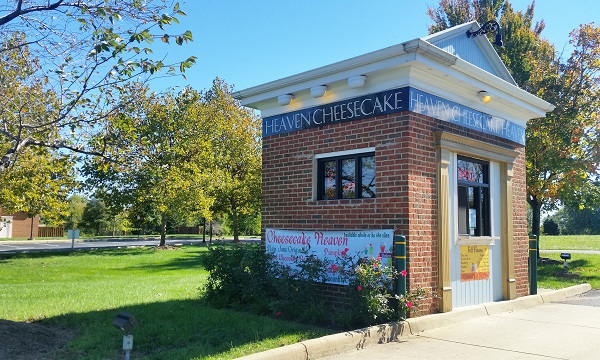 While out exploring a nearby old town, I spotted a cheesecake bakery inside of an old ATM drive thru that was surrounded by trees, creating a picturesque little place filled with decadent desserts. Naturally, I had to go back to this adorable spot (after Google reviews) and was rewarded with the best slices of cheesecake the husband and I have ever had!
This freshly baked cheesecake bakery has every flavor from Oreo and Snickers to Plain Jane original and on to seasonal favorites like Carrot Cake (my choice) and Pumpkin Latte. The best part is that the cheesecakes are all sold in individual slices so the guilt level and treat ratio can be controlled. Combined with a gorgeous fall day full of leaves changing and a crisp scent in the air, what's not to love about this kind of exploration find?