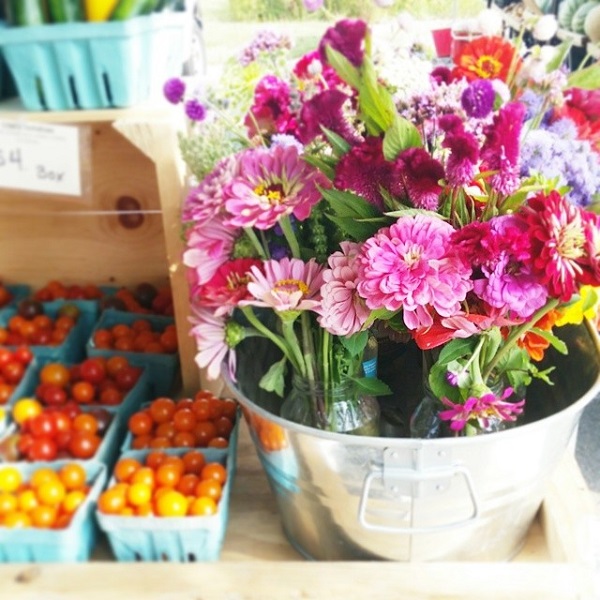 I experienced my first farmers markets while living in Paris. It was natural to only shop for what we would eat that day, choosing each days meal with the food and flavor always being its freshest and most flavorful. After months of this delicious experience I was hooked on farmers markets. Once I returned home I sought out local farmers markets to help bring a little bit of the European style of fresh eating I prefer.
The back-to-nature simplicity of the local farmers markets appeals to me. I peruse the different vendors, choosing what to make based on what is fresh and available that day. Before shopping in Paris and then at these local markets I had never tasted farm-fresh eggs with their bright yellow-orange yolks. I'd always bought cage-free brown eggs but this was a whole new flavor of eggs. While I've always enjoyed fruits and vegetables, I never knew a mango could be so juicy, a carrot so crunchy or a cucumber so flavorful.
I enjoy every moment of these shopping expeditions – the stands overflow with juicy fruits and ripe vegetables in a medley of colors and flavors. I feel closer to my instincts than I could in a traditional grocery store. I rarely have a firm idea of what I want to buy, instead choosing to be pleasantly surprised and newly inspired as I walk through the stands contemplating what concoctions I can create at home. The nectarines are ripe, the peaches are juicy, the watermelon calls out amidst the heat of the day…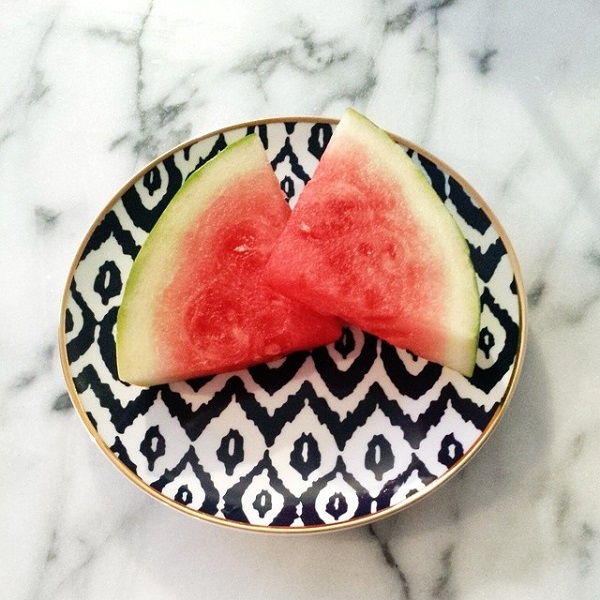 Every week I lose myself in the foods and flavors, my worries float away as all my senses focus on the sights, sounds and scents surrounding me. I chat with the vendors, move slowly from stand to stand and savor the moments. Buying my once-a-week blueberry muffin indulgence or a medley of fresh flowers to take home transports me to another time as I am in tune with what I crave that day, that moment.
Follow along on my IG account for more fresh foods and dishes.