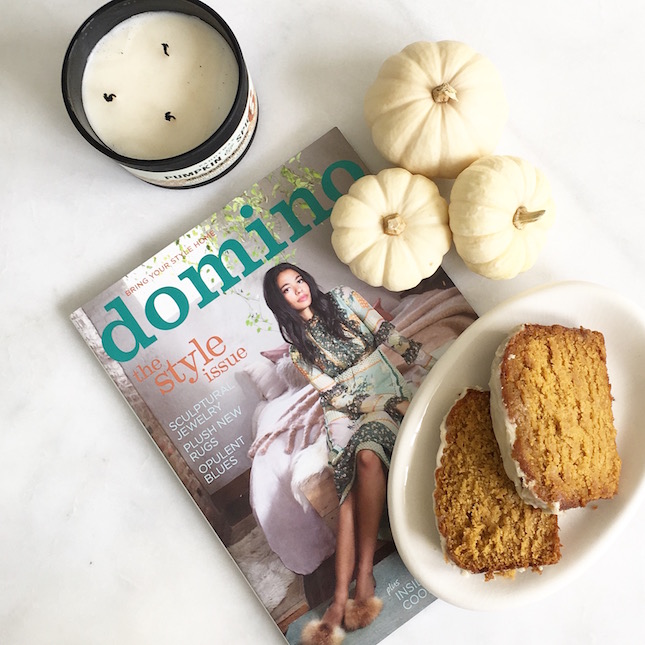 Seriously, this is the best pumpkin bread I have ever had and I'm not saying that just because I baked it. This recipe is really that good. The bread is moist and spongey, and the icing (maple syrup icing!) adds another layer of flavor without getting too sweet.
This was my first attempt at baking again since Luc was born. I had a really hard time figuring out how to care for a newborn and do anything else for the first eight weeks. These last three weeks or so I have been feeling like I have a tiny grasp on how to care for my sweet little Luc while also doing things around the house.
I have been trying to baby-wear as much as Luc will let me and this weekend we were perfectly in sync as I put him in his wrap while we went for an early morning walk. He fell asleep on the walk and once we got in the house I quickly grabbed all the ingredients and started mixing the bread. Luckily this recipe was easy to follow and I literally popped the bread in the oven seconds before Luc opened his eyes. My relief and sense of accomplishment were massive. This tiny endeavor truly made me feel like a baby-wearing supermama! Of course I was exhausted afterwards and couldn't make the icing until hours later, but, hey it's the little things, right?!