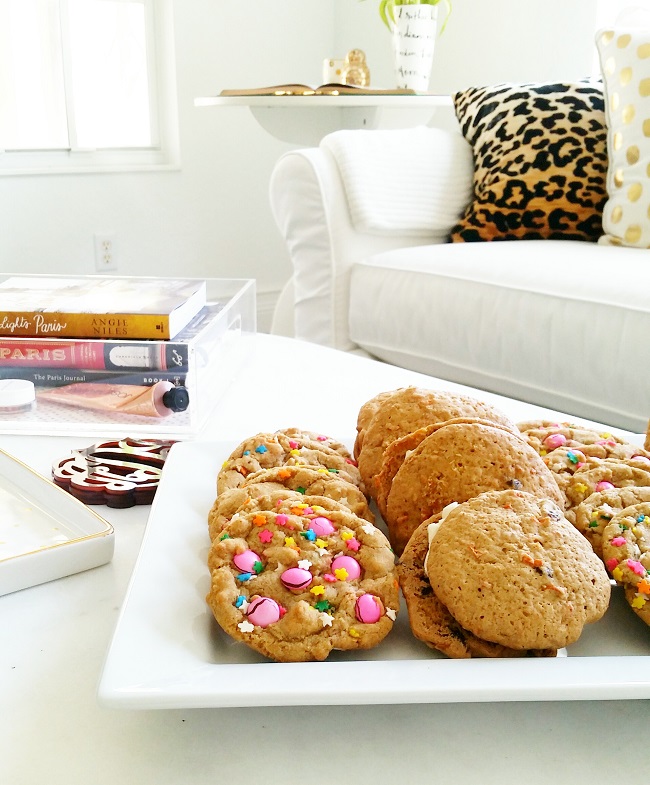 A few days ago we got together with The Hub's family and I wanted to bring a couple desserts to the late afternoon lunch. I knew there would be kids there, so cookies were the natural choice…especially since The Hubs and I love cookies!
Since getting pregnant though I have had absolutely no sweet tooth. Recently while scrolling through Insta I saw what I would have thought was a gorgeous shot of a huge pile of doughnuts, but the image bothered me so much I had to put my phone down! It is a bit crazy! In the 25 weeks I've been pregnant I've had two pistachio macarons (Valentine's Day & our dating anniversary) and those have been the only sweet I've liked or wanted. So I obviously haven't been baking and was a little leery about baking cookies from scratch, since I didn't know how well I could handle it.
Luckily, a very sweet friend of mine had given me the cutest mason jar filled cookie mix. Honestly, this jar looked so cute in my pantry that I smiled each time I saw it and almost hated to break it open. But I did and WOW! Not only did everyone else love the cookies, but I liked them so much I had two!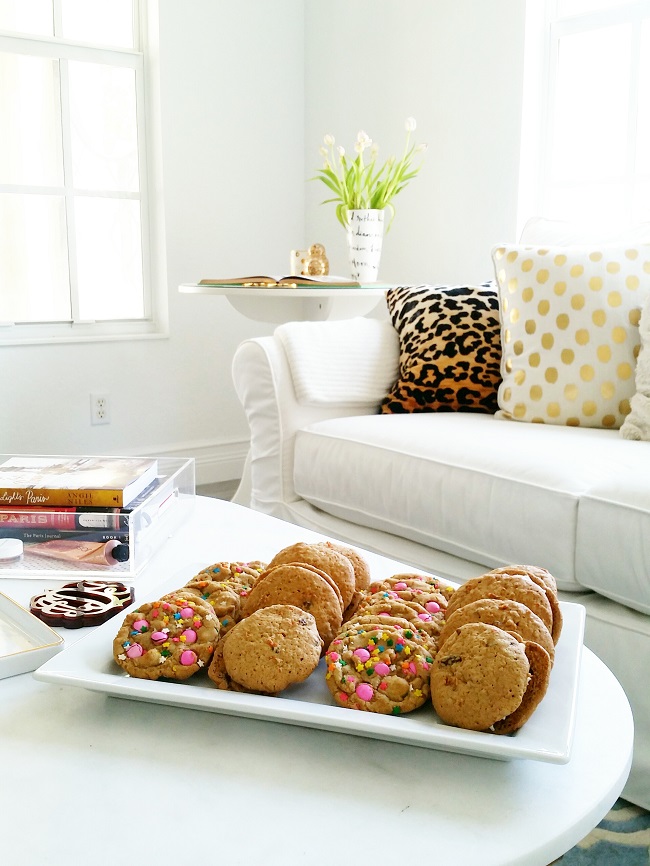 I'm so glad I waited to use the mix until now because the timing was perfect and this mix made baking a snap since all I had to do was add butter, vanilla extract and an egg. The cookies were moist, delicious and SO pretty! I liked the mix so much I am going to order another one to have on hand for "cookie emergencies".
Happy Wednesday everyone!