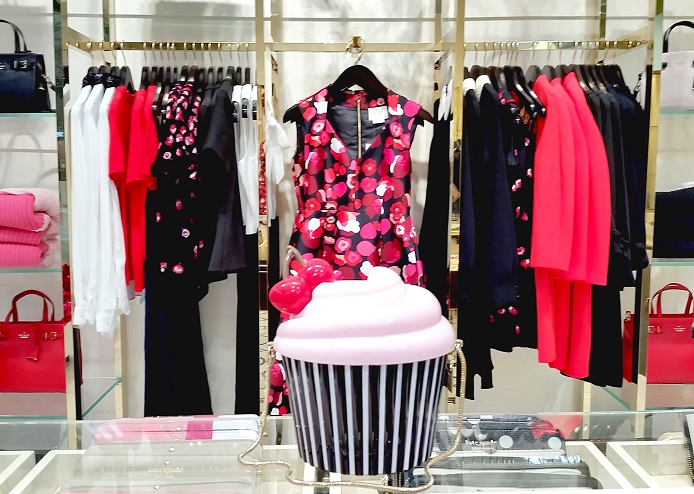 The second I saw the collaboration between Kate Spade and famed pastry shop Magnolia Bakery I fell in love. With every collection Kate Spade excels at the use of whimsy and the collaboration between this fun-loving brand and Magnolia Bakery has resulted in a delectable line of accessories, including a cupcake clutch.
I popped by my local Kate Spade store (after calling ahead to put the cupcake clutch on hold!) thinking I would admire the clutch and move on, but once I saw it in person I could not let that clutch go. The oversized cupcake feels large and irreverent, while also giving off a delicate and girlish vibe. The colors are vibrant and fun, but not comical or over the top. The chain drop lets the cupcake clutch fall off your wrist at just the right length length. It's just as perfect as a real life cupcake. (and I scored it on sale for 25% off!)
The entire collaboration is delicious; the design team turned the most iconic sweets from Magnolia Bakery, including their famed cupcakes, candies, and banana pudding into must-have bags and accessories. My favorites include this silk scarf that features a cupcake and the phrase "Yes Please" and the exterior of their beloved Greenwich Village location that gained famed as the go-to cupcake location for Carrie and Miranda on Sex and the City on a cheerful tote bag.
After announcing the collaboration, president and chief creative officer of Kate Spade New York Deborah Lloyd stated in a press release, "The Kate Spade New York girl has a strong appetite for a novelty piece and a conversation starter, and these playful handbags are the perfect addition to her collection." I couldn't agree more.