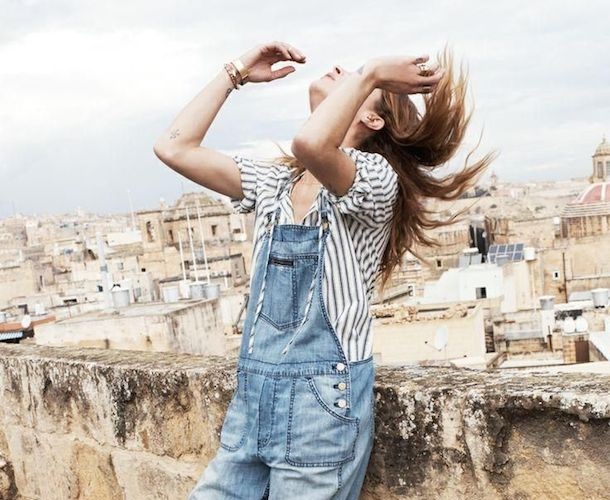 "Fashion is about dressing according to what's fashionable. Style is more about being yourself" – Oscar De La Renta
Recently a friend of mine made the offhand comment that she had never met anyone who liked rompers and overalls so much. It's true, I adore this one piece in every iteration, but my favorite version is a pair of denim overalls.
In style or out, I love to wear the former farmers go-to piece and when styled right denim overalls are très chic. A pair of overalls gives that understated "I just threw this on as I ran out the door" look. When I pair my overalls with a striped tee I instantly feel as though I could be Jane Birkin in the South of France. Because of that my overalls have traveled with me everywhere; from road trips across the U.S. to Europe – I was thrilled when I spotted a chic Parisian here and there sporting similar denim overalls.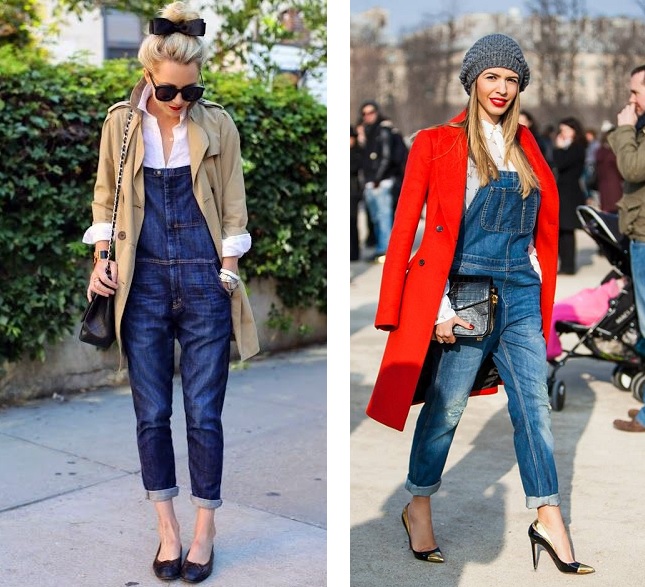 Styling overalls can be tricky at first, but once you know how to wear overalls you won't want to stop wearing them…at least I don't! To style overalls like a pro and to channel your inner Blair Eadie (because don't we all want to be Blair Eadie?!) the easiest tricks include cuffing the overalls, adding strappy heels and a structured bag.
At one point I realized overalls are similar to a maxi dress and once this realization hit, the opportunities to mix, match and layer became endless. I wear my overalls in every season; in the spring with a striped top and retro-chic sneakers, in the summer with a tank and sandals, then come fall they are paired with button-downs, scarves and long cardigan or trench coat, and by the time winter rolls around I need only add a thick scarf, vest and ankle boots with a warm long-sleeved top to make my denim overalls ready for a snowy days.
The key component to finding your perfect pair of overalls is fit. Because I'm petite I prefer a slim fitted pair of overalls that doesn't overwhelm my frame. If you prefer a slouchier version, juxtapose that relaxed style with a feminine blouse and dressy shoes. The wash is equally important; a darker wash and slim fit will be more subtle and can transition from day to night and season to season, while a baggy, distressed style is best for a weekend or casual daytime vibe. Finish off any of these looks with a topknot or loose locks and you are set.