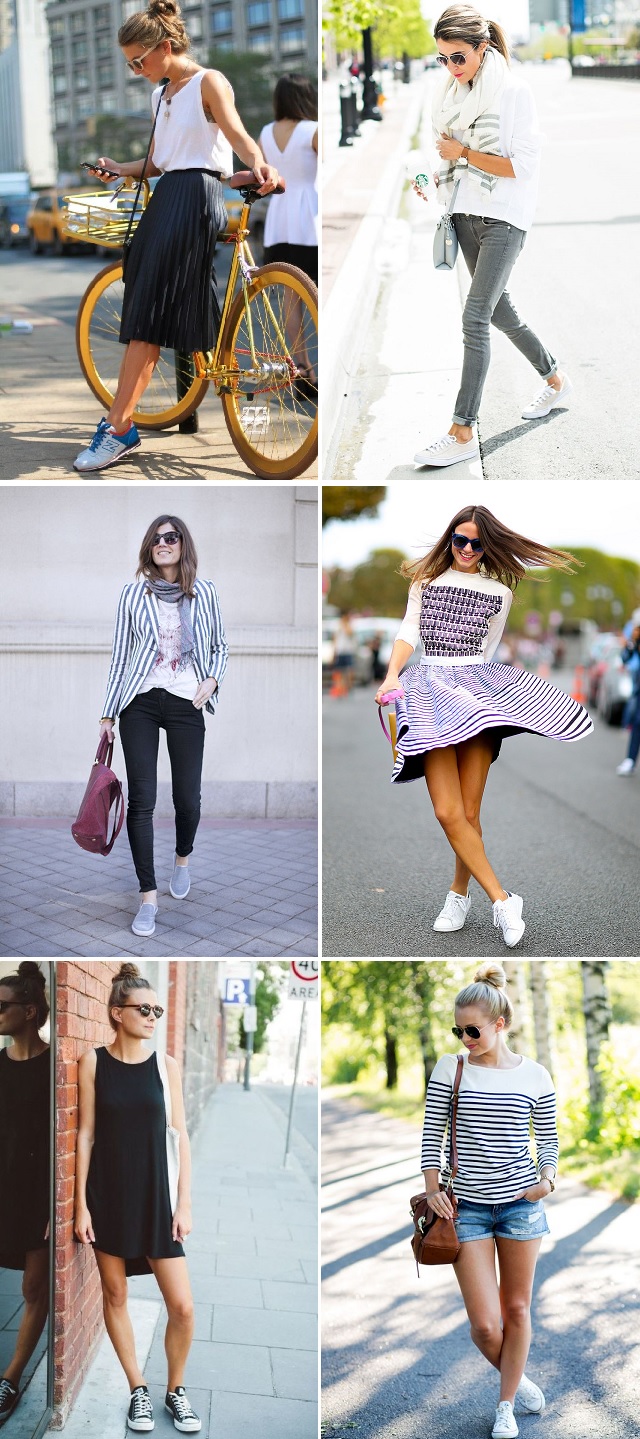 Summer brings more than its fair share of barbecues, road trips, late afternoon drinks with friends, beach days and Sundays at the farmers market. As we ease into the long days of summer, it's only natural to crave ease in our wardrobe too and what's easier than a pair of sneakers?
Every girl's closet has at least one or two pairs of sneakers, varying from classic Converse and Vans slip-on to sporty and colorful Nike or New Balance. This go-to shoe is perfect for the casual feel on warm summery days, but can read too casual if just paired with your basic denim shorts and tee. But how to style sneakers so that your look isn't just one step above exiting a gym? The trick lies in what you pair them with.
Styling a pair of ballet flats is easy – anything from denim to a dress will easily take on a chic, classic style.  Keep things more feminine with sneakers by wearing them with a floaty dress and delicate jewelry. Add a striped top and doughnut bun to casual denim shorts and sneakers. Create a more deliberate look for running errands by cuffing your denim above the ankle. Wear an all black ensemble, be it dress, skirt and blouse or head-to-toe top and jeans with sleek black sneakers. Going for a bike ride? Pop on a soft floaty skirt and then ground it with a pair of practical sneakers. Casual Friday at the office? Pair a bold blazer with your favorite slip-on sneakers.
*all image found via Pinterest