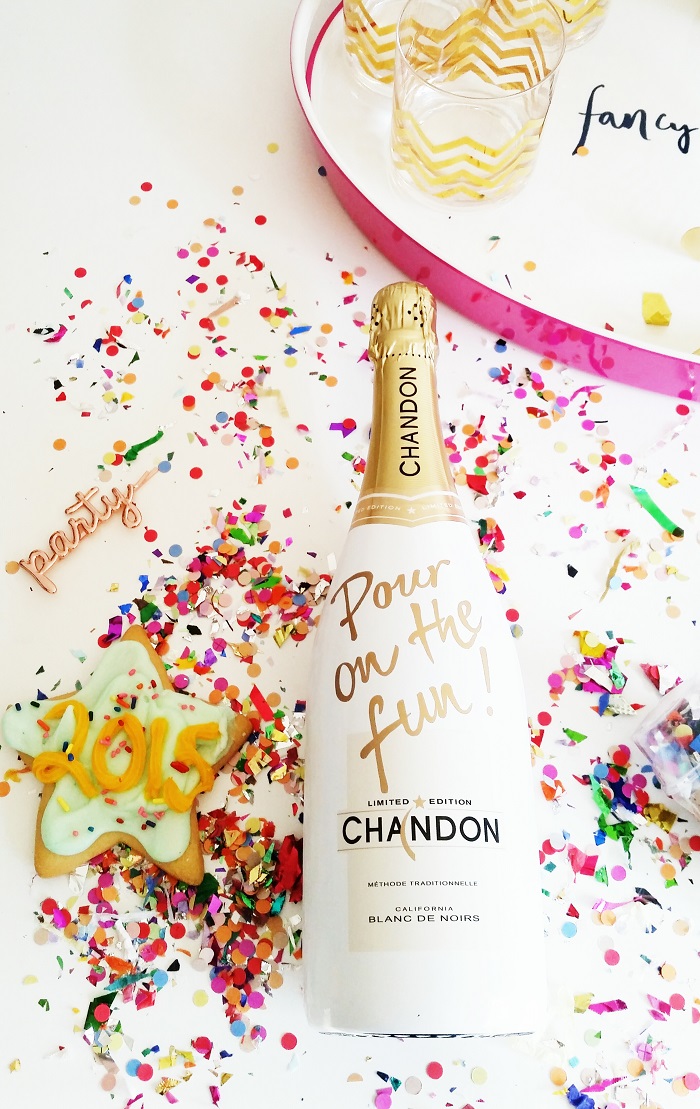 "Write it on your heart that every day is the best day in the year" – Ralph Waldo Emerson
This blog post is for all the procrastinators out there (myself included!) who are still looking for an idea or two (or five) for ringing in the new year tonight.
#1. If you're staying in for the night, make it feel special – a New Year's message bottle of Chandon, confetti pops (Anthropologie sells these or DIY your own), and a fun cookie or two for a sweet treat.
#2. Make up a charcuterie and cheese plate to nibble on as you wait for the ball to drop (great tips here!).
#3. A festive sparkly mani is an easy to do, quick DIY with a quick application of gold glitter over any current nail polish and it also stands out against plain unpolished nails too.
#4. Take a few minutes to reflect on the year that is passing, both the high and lows to see how far you have come in 365 days.
#5. Write out a goal list for the new year. Keep it simple or detailed, but don't overwhelm yourself before the year has even started!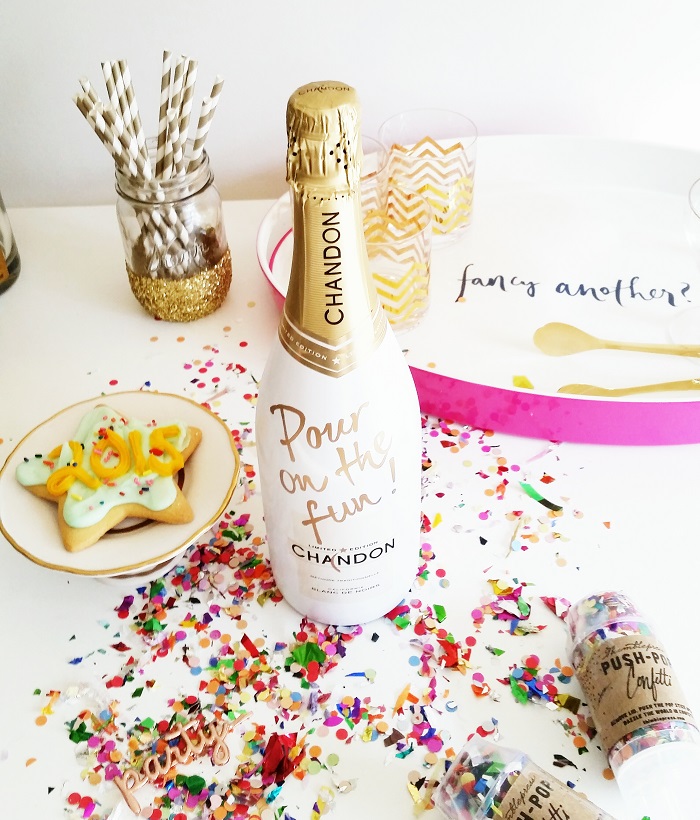 I'll be staying in tonight and am excited to pop some bubbles, nibble on a sweet cookie and spend time with the Mister. Have a safe and happy new year everyone! Thanks for reading along this year! Cheers!