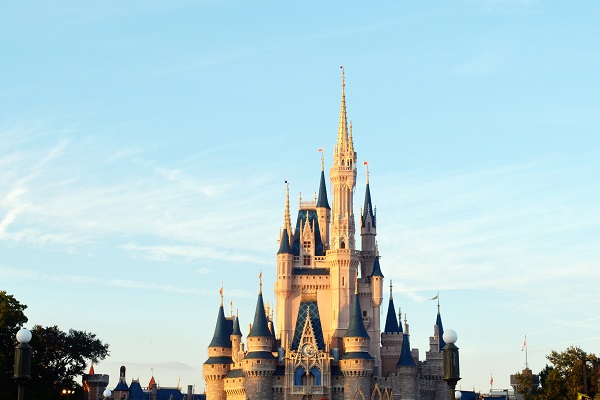 "All your dreams can come true if you have the courage to pursue them" – Walt Disney
The husband and I have been in South Florida for most of November house hunting and enjoying the warm weather (and luckily avoiding the latest polar vortex!). Part of our original Florida vacation included a trip to Orlando on the way back to DC for the Merry Mickey Christmas at the Magic Kingdom (this was originally planned to cheer me up after returning the dog I've fallen in love with to my mother-in-law) but instead became a fun extra thing to do when we decided to extend our stay through the whole month of November (more house hunting/buying time).
We did this Christmas special two years ago with several of my family members and LOVED it. The Christmassy feel in the air and the decorations are just the beginning – the event technically starts at 7pm and runs through midnight, but we went in at 4pm and has all the rides open, including the new Seven Dwarfs ride (!), a special light show and fireworks over the Cinderella castle, a Christmas parade to end the night, snow falling on Main Street, Christmas song and dance routines, along with hot chocolate and snickerdoodle cookie stations set up throughout the park.
Every time I go to Disney World I marvel at the attention to detail throughout the park as they make my favorite childhood stories come alive, so please excuse the overabundance of photos as I just couldn't stop capturing my favorite moments.
We had a wonderful time and it was a sweet way to start getting into the Christmas spirit. I love any kind of Christmas celebration and this combined with the old-time joy and innocence of Disney World made for a truly magical Christmas night (and this macaron shaped Mickey Mouse was pretty magical too!).