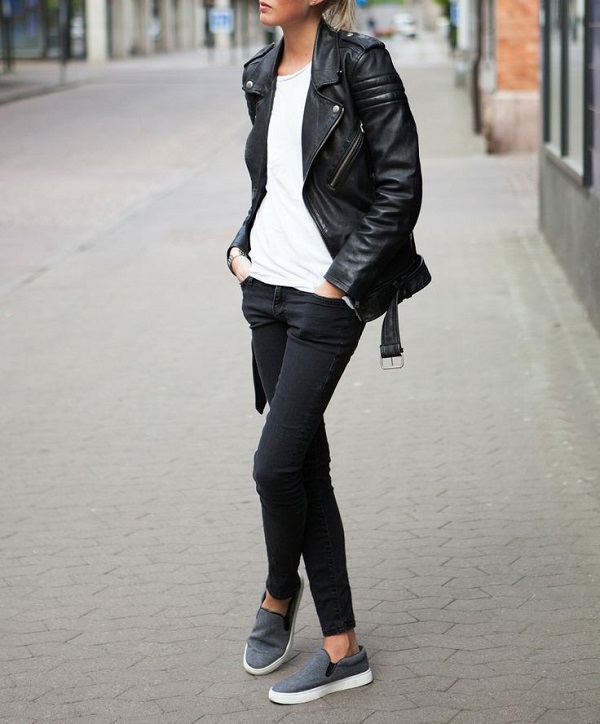 After a Saturday spent with girlfriends in a shopping and brunch ensemble followed by Sunday Funday relaxed wear, it seems as though every Monday I am faced with a what to wear dilemma. Choosing what to wear on Monday can often leave me frustrated and feeling out of sorts as my mind and body are still on weekend mode.
When moments like this occur (basically every Monday) I always return to the classics. There is nothing better than a classic ensemble when faced with a day in which nothing fits, looks right or appeals to you. Rather than let these frustrations take over as the clock ticks down and pull out my hair while also declaring (loudly) how much I hate my wardrobe, I reach into my closet and pull out a few tried-and-true favorites that go together easily and I am confident look good every time.
My go-to favorite look for those troublesome days is a pair of skinny black jeans (or these instantly slimming pants), a simple white blouse or flowy tee, minimalist belt, crossbody bag and cozy loafers, slip-on sneakers, or ankle booties (weather depending). This ensemble is always chic and I have a certain comfort level knowing that I look as good as I feel. I work from home so I can get away with a more relaxed style, but this outfit easily transitions to the workplace since there is nothing chicer than a classic black and white ensemble.
This is also an easy outfit to adjust from season to season by adding layers in the fall with a cozy scarf, cardigan, motorcycle jacket or military-styled anorak, along with knee high boots. Once warmer weather comes back around a lighter scarf and breezy white tank paired with strappy sandals or ballet flats eases this classic black and white color scheme back into spring.
Whatever the season I always finish off this classic look with an equally classic red lip with my hair pulled up into a high bun. What's your go-to style trick when you're rushing out the door?