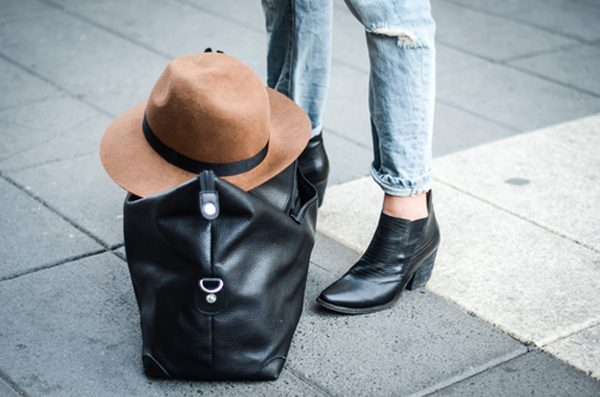 "Fashion is a kind of communication. It's a language without words. A great hat speaks for itself."
One of my favorite fashion highlights for fall is the ability to wear a different hat each day. A hat creates a distinct look with anything you pair it with, taking a casual sweater and skinny jeans combo up a level to something special. While we can all throw on a wide-brimmed straw hat for the beach or a Panama hat for sight seeing, in the fall and winter every day calls for a hat of some sort.
Whether your style is a classic fedora or a slouchy beanie, the weather flip flops on us this time of year, necessitating the need to dress in layers and finishing off your look with a great hat gives your ensemble that "certain something" we all strive for in our daily style.  And the best part to hat dressing? The right hat also hides a bad hair day in a pinch.