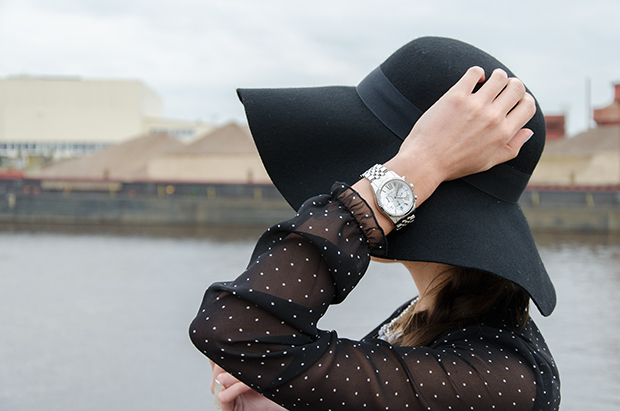 The majority of my wardrobe is based upon feelings. Not feelings of comfort as most people choose their clothing based upon. No, mine is based upon what emotion a given article of clothing or accessory evokes. Whether I want a laid-back weekend style or French ingénue, I choose my day to day wardrobe based upon the impression I want to give to myself. No more is this evident than my love for the floppy hat. This on-trend wardrobe accessory is at the top of my must wear list for the fall/winter.
Whether mixing with a simple white top and black pants as we edge away from summer and into fall or as the finishing touch in a layered outfit, a felt floppy hat is perfect for this time of year. Last fall we were in Paris and I often walked around the city in my floppy hat – whether strolling through the Jardin des Tuileries or during a daily runt to the market, my floppy hat was my must-have topper. As I often layered it over a favorite cozy sweater and go-to motorcycle jacket or trench I often felt as though I were living my own adventure. Now that fall is coming around again and we are in the US this time around I plan on recreating those feelings of freedom, joy and "that certain something" with a floppy hat worn with my go-to fall outfits.
Whether it's raining out or just a crisp breeze in the air, a floppy hat wards off the cold chills while looking chicer than your standard beanie. It also goes with a multitude of wardrobe choices; from classic skinny jeans and a sweater to cropped pants and ankle booties, the floppy hat adds that finishing top to your look.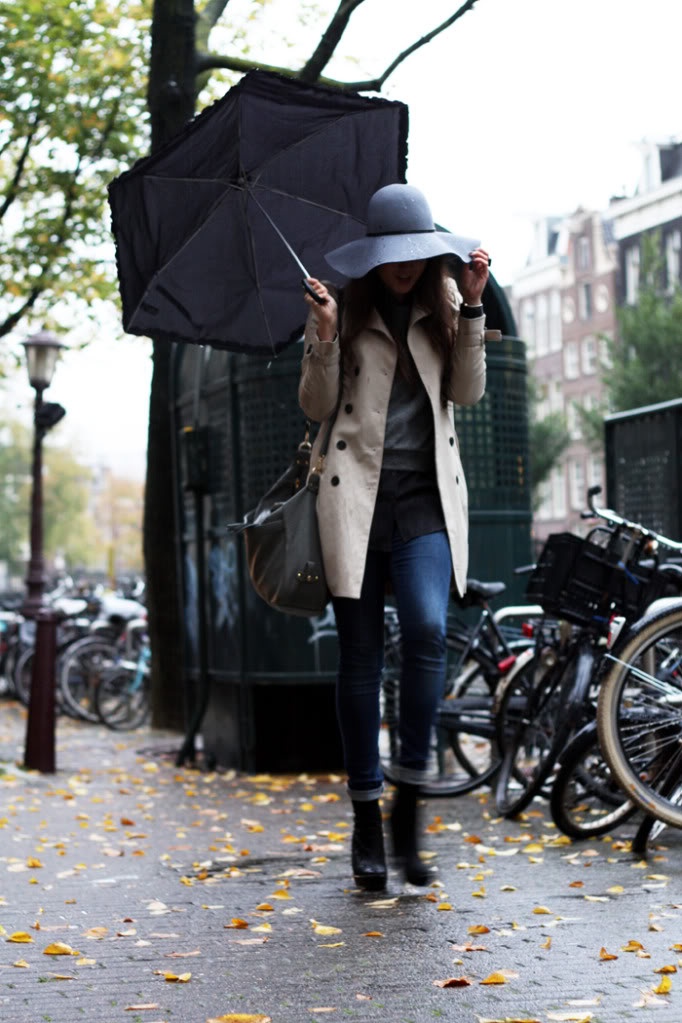 I picked up a new floppy hat (great price!) this past weekend, but may also add in this one and this one next as I am firmly convinced that there is no such thing as too many hats!