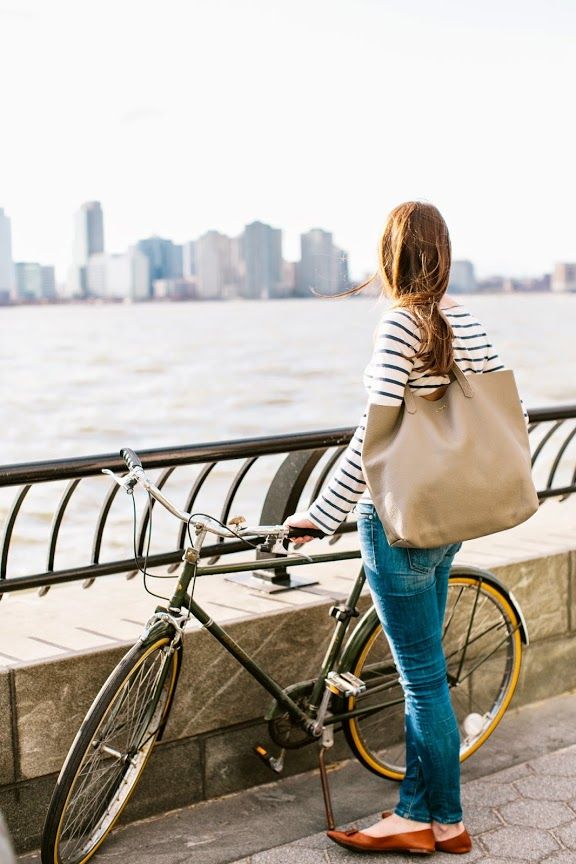 Amidst the waning days of summer, I am longing to cruise along  on my bike. It's my favorite mode of transportation this time of year, even though I never considered myself a sporty girl. I work out daily with power yoga, barre and running, but I have never been the type that could run a marathon, play sports for hours on end or ride a bike for longer than 10 minutes.
My feelings towards long bike rides changed quickly when the husband and I went on our first trip to Europe (circa 2009). It was his idea to take beach cruiser bike tours in Paris, Madrid, Barcelona, and a few other spots along the European countryside. I was quickly hooked on this casual style of bike riding. The beauty you see along the way is incomparable to what would have been chance spotted if you rushed along at a high speed from a car and the bikes also allowed more sightseeing than what could been possible with just walking.
But as with anything, what you wear matters. And what should you wear on a bike? While it would be deemed sensible to just throw on jeans and sneakers for a bike ride, why be that sensible if you don't have to? Yes, you should dress for comfort, but comfort doesn't have to equal boring. Choose your basics but put a playful spin on them – a sweet dress paired with a tough-girl moto jacket, brightly colored shorts and a striped blouse worn with loafers, or  a sleek pair of streamlined stretchy black pants with classic ballet flats or sleek sandals. Keeping your footwear chic yet appropriate makes any outfit work as you cruise along in style.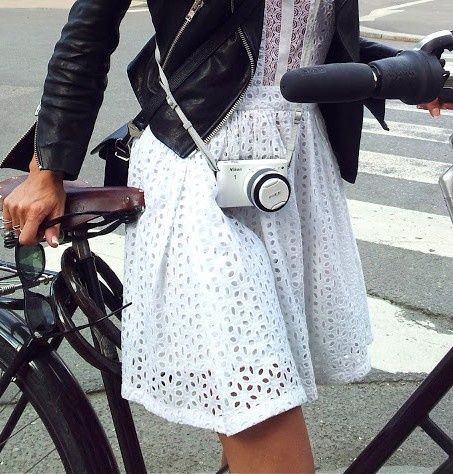 Keep your accessories just as sensible yet stylish; choose a cross-body bag as the perfect hands-free sleek solution, give a European flair to a simple tee and shorts combo with a knotted scarf, shade your eyes with oversized sunglasses, and if athletic sneakers are your thing then mix them up with a cool day to night ensemble.
The meandering feel that a cruiser bike provides as you coast along, whether amid the bustling Parisian streets or the languid country roads in Giverny, is something that could never be appreciated when traveling by car. Feeling the wind in my hair. Snapping photos in a picturesque spot. Stopping for an impromptu picnic. By the time we came home from our first European trip I was determined to have my own beach cruiser., along with a wicker basket for a touch of joie de vie, alongside a vintage styled bell.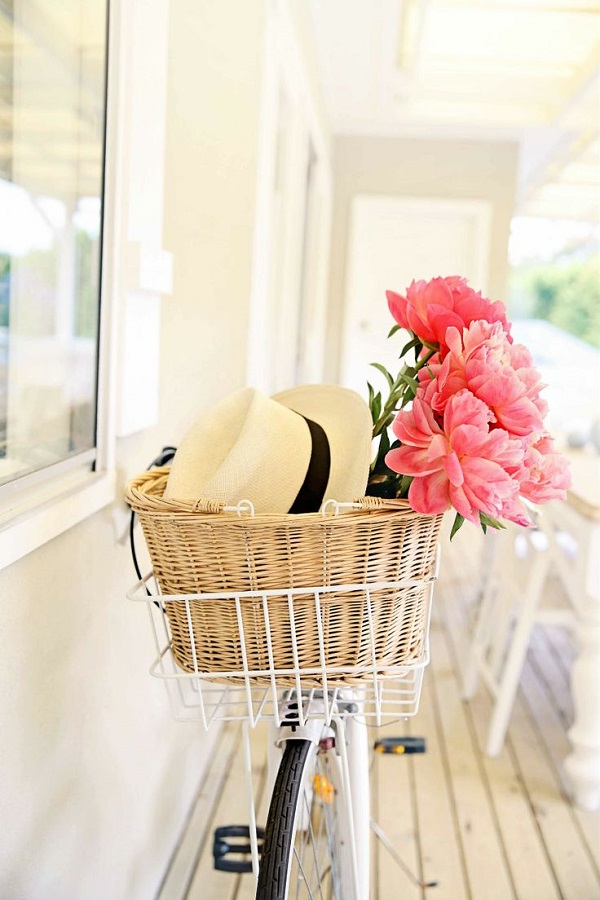 What's your bike riding style?