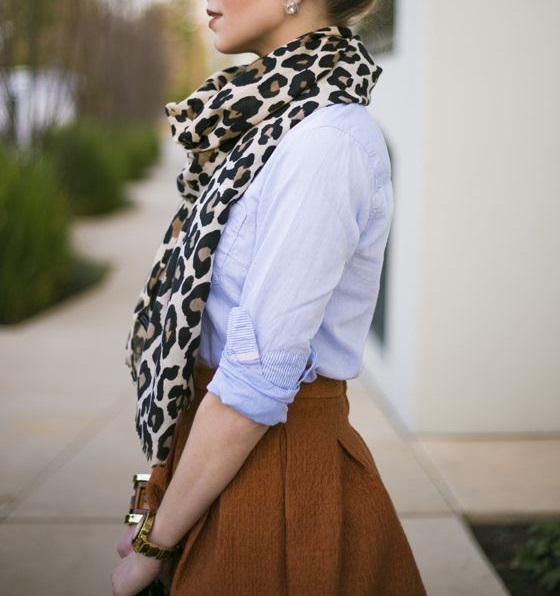 These random cold days in the middle of summer are starting to cause me to feel schizophrenic and uncertain as I contemplate my wardrobe options. Pop on a maxi skirt or denim? Do I choose a sweater or a tank? When days like this come along I like to turn to the ultimate accessory for transitional style; the leopard scarf.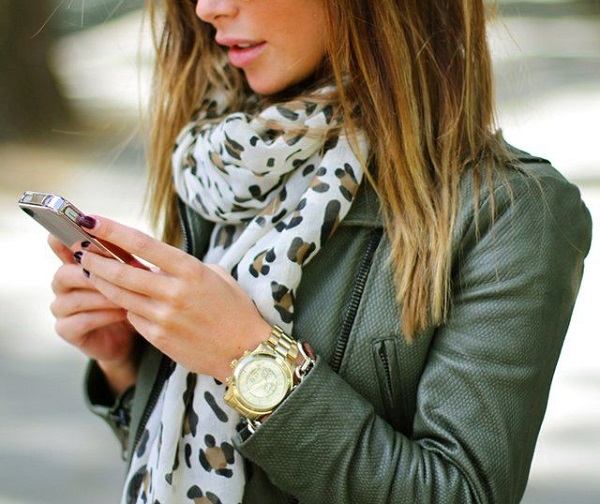 Whether I wear my leopard scarf with a classic chambray top and skirt combo, skinny white denim and a tee, a sweater and coat in the wintertime or layered over a tank and maxi skirt in the summertime, this easy to wear accessory adds that je ne sais quoi touch to any ensemble.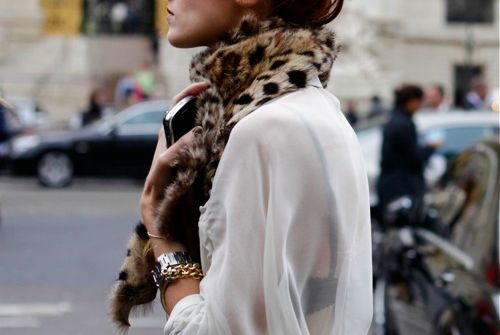 Pairing this workhorse accessory with a maxi skirt/tank combo or over a sheer blouse gives the laid back looks a completed feel. The scarf looks chic, put together and adds a layer of warmth, yet you don't not as though you are dressed for winter in the middle of summer. It's the perfect piece to wear in the summertime as you transition from hot outdoors to freezing AC temps indoors.
Popping a leopard scarf on with your go-to winter coat or leather moto adds a pop of pattern and color during the dreary winter days. A leopard scarf (also love this one and this one) is the ultimate transition piece from season to season, and what could be considered a daring pattern  is tapered when worn as a scarf, as it marries "that little touch" of classic and bold at once.