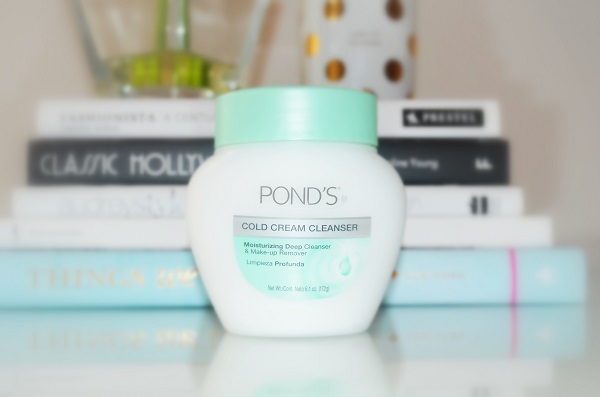 Cold Cream. It sounds like something your grandma would wear. But before you dismiss this cream from bygone days as "too old fashioned" look again at your grandma's smooth, creamy skin.  As supermodel Karlie Kloss revealed "Skin care-wise, I've just been using Pond's Cold Cream—it's a heavy, rich, really saturated cream that I think my grandma probably used when she was my age, but you can't mess with the classics! It works". It does work.
Pond's Cold Cream removes makeup easily and it also hydrates skin, which helps to fight wrinkles and fine lines.  Most of our grandmother's have very few lines and the majority grew up using Pond's Cold Cream. This wonder cream can also be used as a hydrating facial mask.
Mist with a facial water spray (also love this one)
Apply a thick even coating of the Pond's Cold Cream over your face and neck
Sit back and relax for 30 minutes
Optional: Cover your face with a warm washcloth while relaxing. The heat opens your pores and allows the moisture to really sink in. It also gives that luxurious spa feeling to this simple at-home treatment. 
Wipe off the excess cream with a thick cotton pad
Cleanse your face of any remaining cream with a splash of cold water
Apply a thinner layer of cream for the night while skin is still damp to lock in all the moisture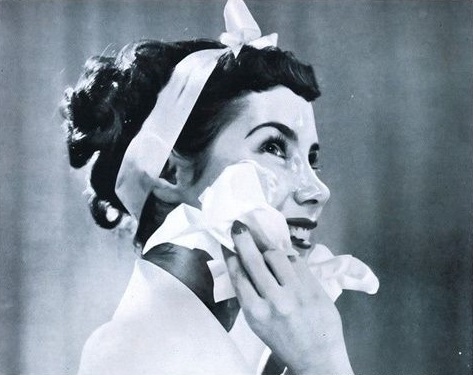 Every night I use Pond's Cold Cream and each time I feel as though I'm on the set of an old Hollywood movie, channeling Grace Kelly at the end of a long day, smoothly removing the days makeup traces from my skin. The cold the cream works because oil clings to dirt, which is swiftly wiped away when the Cold Cream is spread over your face and eyes.
Sensitive eyes need not worry. The cold cream is thick enough that it never seeps into your eyes and just a couple swipes with a thick cotton pad and cold cream remove even the heaviest eyeliner and mascara. The Cold Cream is hypoallergenic, which is safe for all skin types and the antioxidants it contains rid your face of harmful toxins.
Pond's Cold Cream serves multiple purposes; makeup remover, hydrating face cream, and thick facial mask. The cream feels cool and soothing as soon as it touches your skin. All for under $5. What more could you ask for?