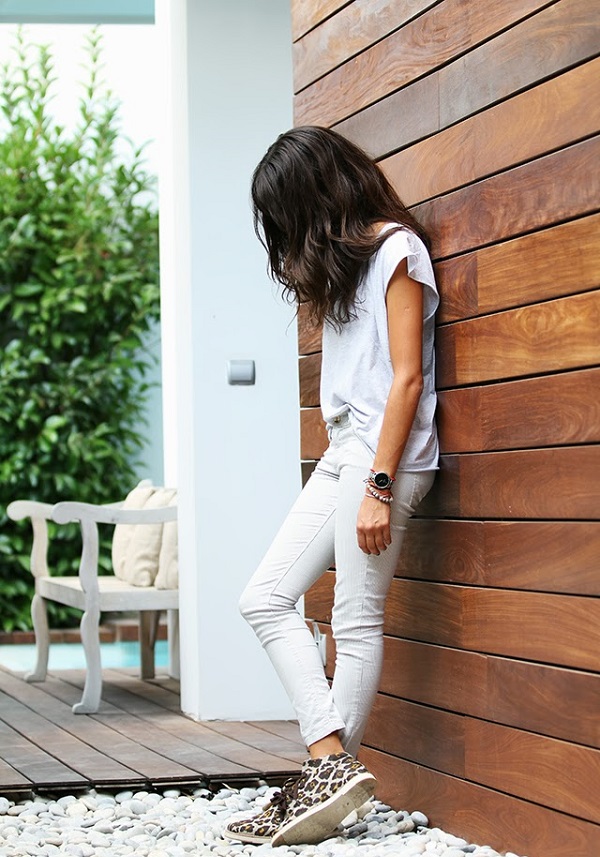 Now that Memorial Day is here it's "officially" the first day we can all start wearing white pants. Admittedly I never follow this rule as I love to wear my white denim in the wintertime with cozy sweaters and ankle booties, but now that it's spring with summer right around the corner all I want to do is break out every single white wardrobe piece I own, especially my favorite white denim (on sale!). White goes with everything and white denim adds a casual luxe feel to every outfit.
Whether your denim is pristine or distressed and you choose to pair it with a chambray top or linen sweater, gingham or lace, loose knit white sweater, or a plain tee and denim jacket, the crisp style white denim brings to your favorite tops takes everything from your favorite basics to your favorite special tops, white denim takes every piece and puts a serious style spin on it. Seriously. Take your favorite go-to top and try it on with a pair of white jeans. You'll be amazed at the the new kick your favorite top suddenly gets.
Hope everyone enjoys their Memorial Day celebrations!