Classic, chic, versatile,  and easy to mix and match. Here are several different ways to style white denim.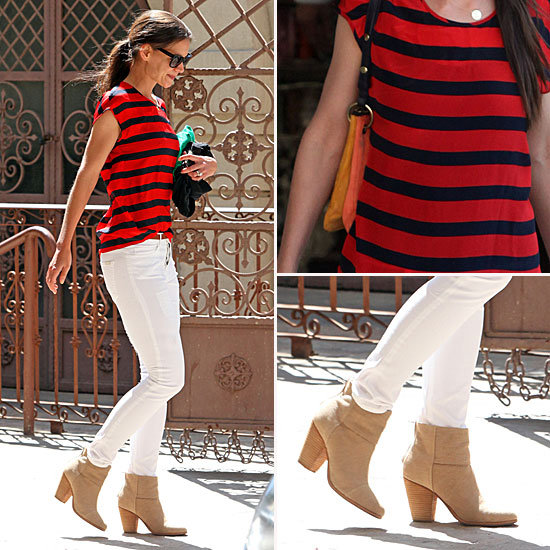 This look is classic American style with perfectly put together layers. The white denim plays off the crisp striped top and the color of the boots pull the two pieces together.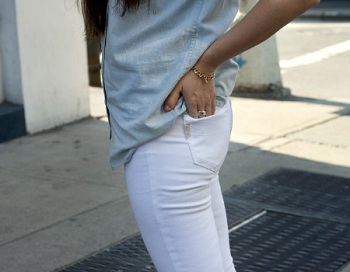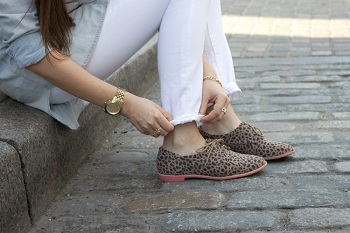 Play with the denim on denim look by mixing in a classic blue denim top. Adding the leopard oxfords and rolling the cuffs gives a downtown vibe.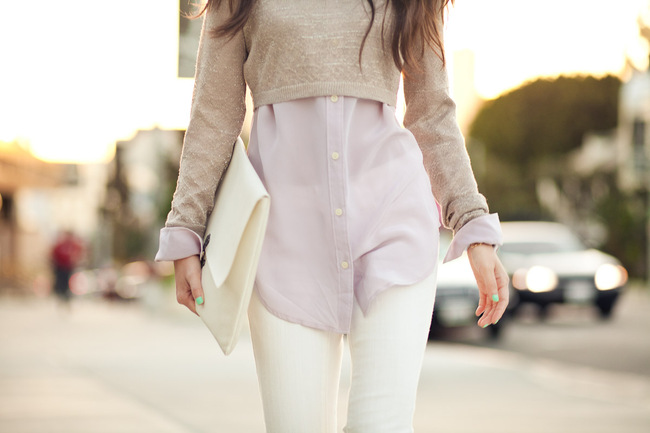 Gorgeous mix of pale colors with the lilac blouse and oatmeal sweater.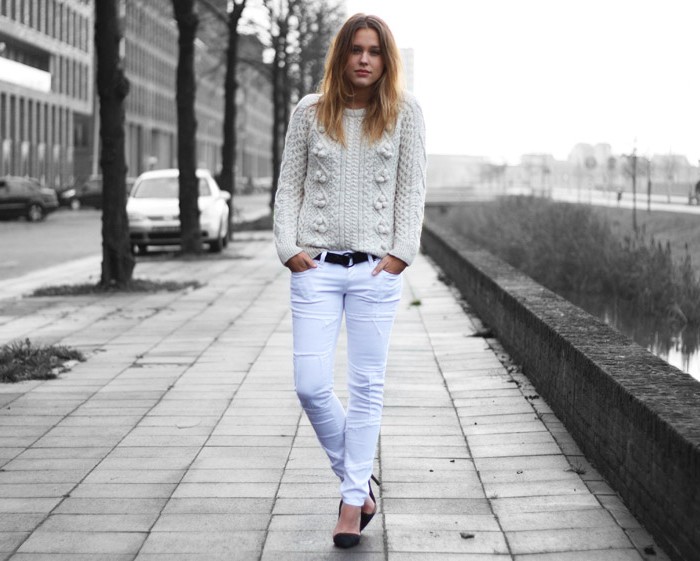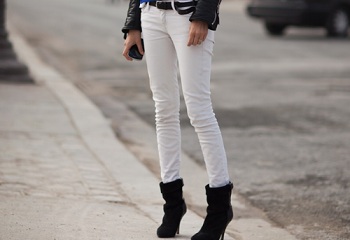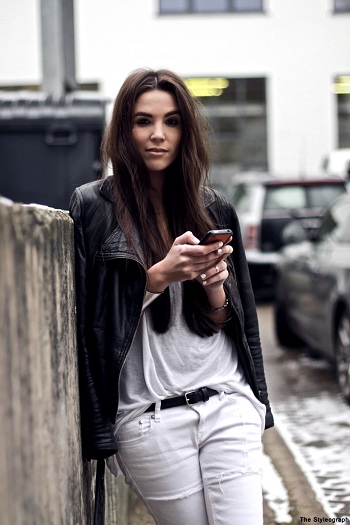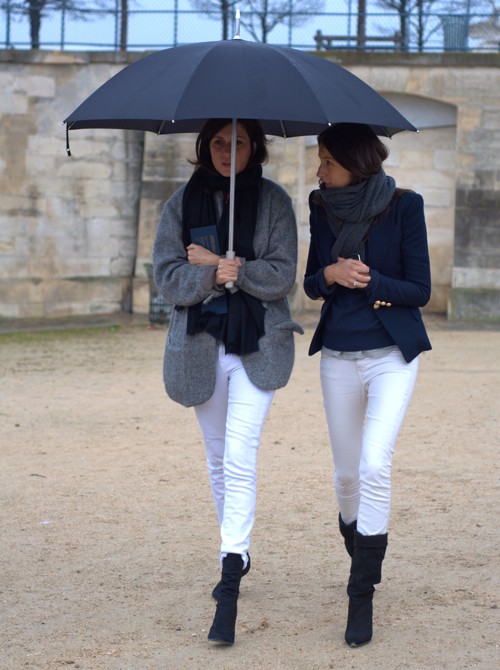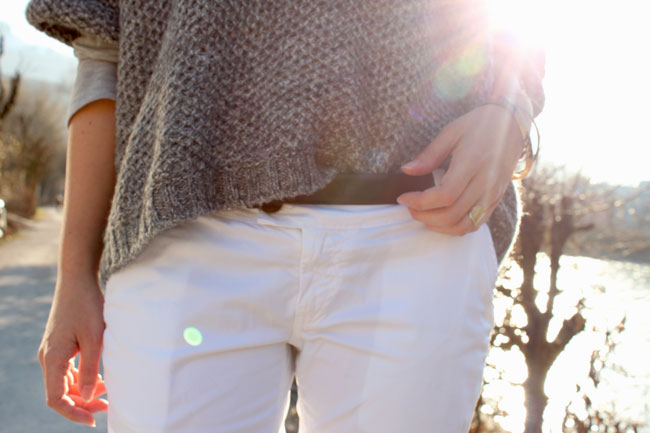 With bits of black accessories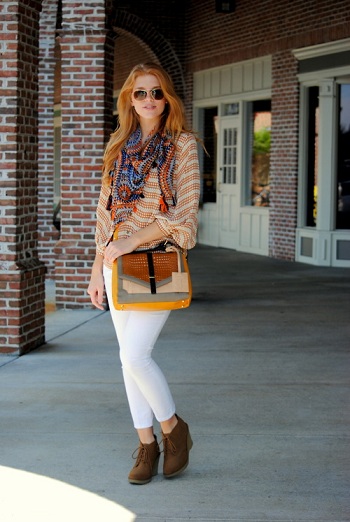 Pops of color with the white denim worn as the neutral ground the layers of color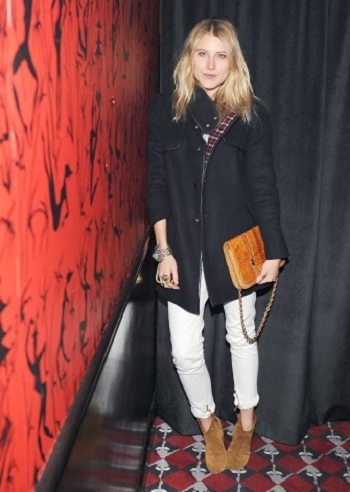 Perfect for a night out with the over-sized clutch, cuffed ankles and ankle booties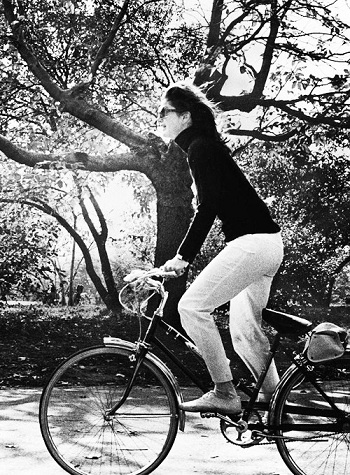 When in doubt channel Jackie O!