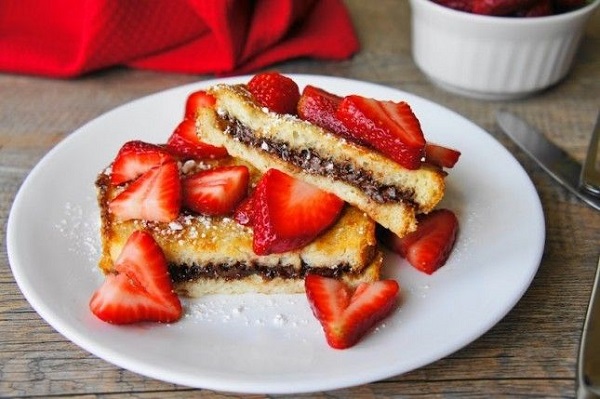 With post-Valentine's Day chocolate hanging, this chocolate sandwich is a must-have one time indulgence to share with someone special this weekend.
Approach making this sweet treat as you would a grilled cheese sandwich that has been elevated to delicious proportions; lightly butter your bread of choice, toast each side in a hot pan, then layer bits of dark chocolate on the toasted bread and melt together. Top off the sandwich with strawberries and a dusting of powdered sugar.
Enjoy the indulgence and have a great weekend!