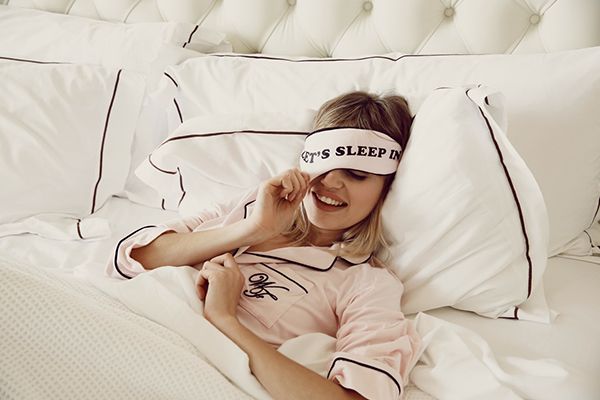 I recently read an article that states how important sleep is and I definitely believe in getting my "beauty sleep". I need my sleep or I just don't function well; I get cranky, crave sugary foods and it's harder to workout. When I'm well-rested,  I'm happy, energetic, make healthy choices in what I eat and do, plus my skin glows healthy and my eyes are bright instead of tired or puffy.
Because of this, I revel in my sleep time and have a few nightly beauty habits that put me in the mindset for bed. I also relax easily because I have created a tranquil oasis in the bedroom with the prettiest bedding, and sleeping in satin pajamas with a silk sleep mask.
Shop my favorite bedtime musts:
Crane and Canopy for the most gorgeous bedding
Satin pajamas are luxurious and keep you cool on hot summer nights
Sleep mask to block the light, the silk lining stops the mask from tugging on the skin around the eyes and it's so very Holly Golightly
Lavender oil relaxes and aids in sleep so I keep a tiny bottle on my bedside table for when I need helping falling asleep
Do you have any bedtime rituals?