This space must have been created for daydreaming, wishes and listening to Edith Piaf singing La Vie En Rose in the background. It has its own je ne sais quoi.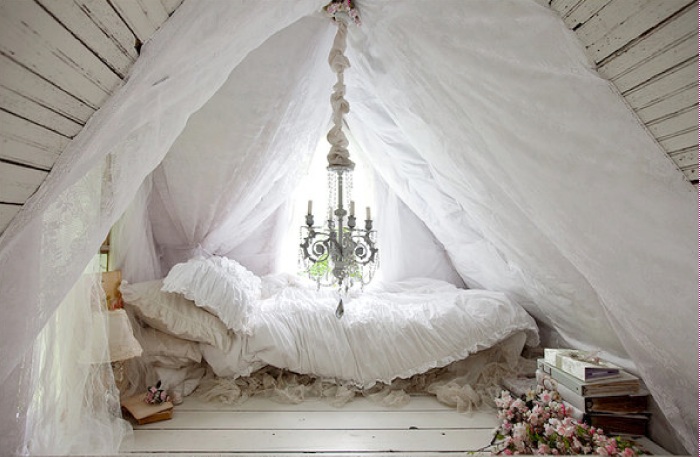 And later to curl up on that delicious loveseat with a favorite book that I've read over and over…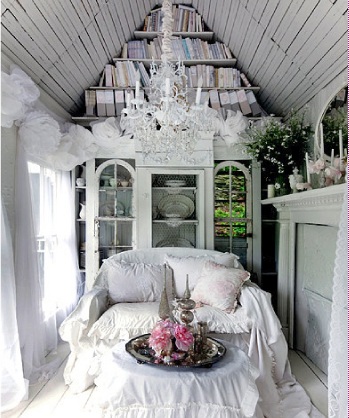 I love the chandeliers, the vintage accessories, a mantel that has no purpose and all the crisp white pieces. Oh, I must have this space one day…I will be dreaming for it!