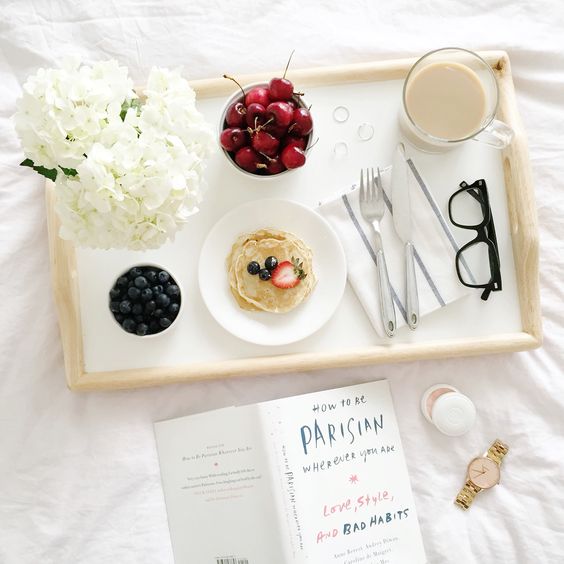 I live in the land of sunshine where nearly everyday feels like summer, but I still love to go by the seasons, so as summer approaches I am getting excited for that breathe of fresh air and relaxing vibe that the season brings. One of my favorite summer pastimes is stocking up on my summer reading list. With the baby on the way [due July 27!] I know I will be busy afterwards and won't have as much time to get to the books I am currently eying so I'm starting my list a few weeks early.
My current list has a mix of all my favorite styles; Paris travel, eats, and life in Paris [no surprise on those choices!] along with a good laugh,  two autobiographies, and the inspirational.
Do you have any summer favorites or recommendations?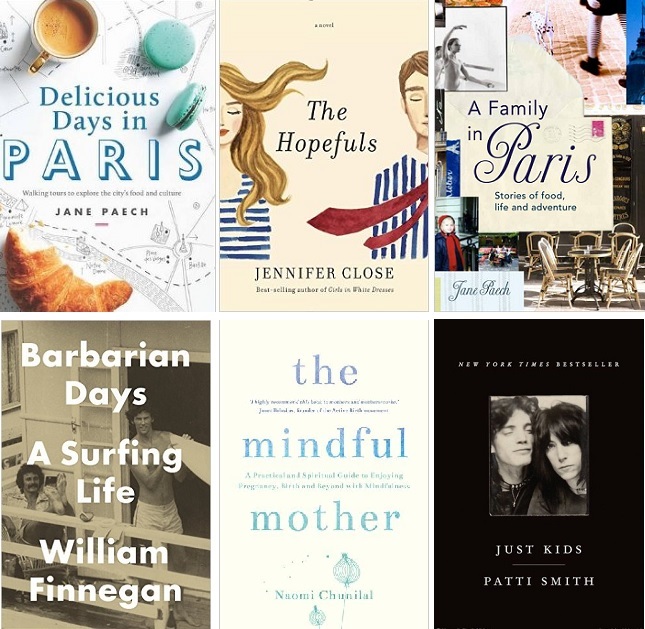 Delicious Days in Paris
Romantic, mouth-watering Paris—where do you start? With this guide, you'll visit both legendary and little-known cafés, restaurants, and pâtisseries of Paris, and see museums, art galleries, gardens, markets, and other interesting places—all at a civilized pace, with time to daydream. Taste camembert, champagne, strawberry tarts, meringues, and macarons on Jane's 14 themed walks.
The Hopefuls
A brilliantly funny novel about ambition and marriage from the best-selling author of Girls in White Dresses, The Hopefuls tells the story of a young wife who follows her husband and his political dreams to Washington, DC, a city of idealism, gossip, and complicated friendships among the young aspiring elite.
A Family In Paris
When Australian Jane Paech moves to Paris, her visions of afternoons in bijou bistros and bookshops on the Left Bank are kept in check by the needs of a young family and a long to-do list that includes apartment-hunting, school selection, and multiple trips to IKEA. Through a collection of sharp observations, insightful travel articles, and laugh-out-loud anecdotes, A Family in Paris conveys the joys and difficulties of living in this most famous of cities.
Barbarian Days: A Surfing Life
William Finnegan's memoir of an obsession, a complex enchantment. Surfing only looks like a sport. To initiates, it is something else: a beautiful addiction, a demanding course of study, a morally dangerous pastime, a way of life.
The Mindful Mother
This book shows you how to cultivate a daily practice of mindfulness, to be present, positive and truly engage in your life-changing journey through pregnancy, childbirth and early motherhood.
Just Kids
Patti Smith's first book of prose, the legendary American artist offers a never-before-seen glimpse of her remarkable relationship with photographer Robert Mapplethorpe in the epochal days of New York City and the Chelsea Hotel in the late sixties and seventies.  An honest and moving story of youth and friendship, Smith brings the same unique, lyrical quality to Just Kids as she has to the rest of her formidable body of work—from her influential 1975 album Horses to her visual art and poetry.