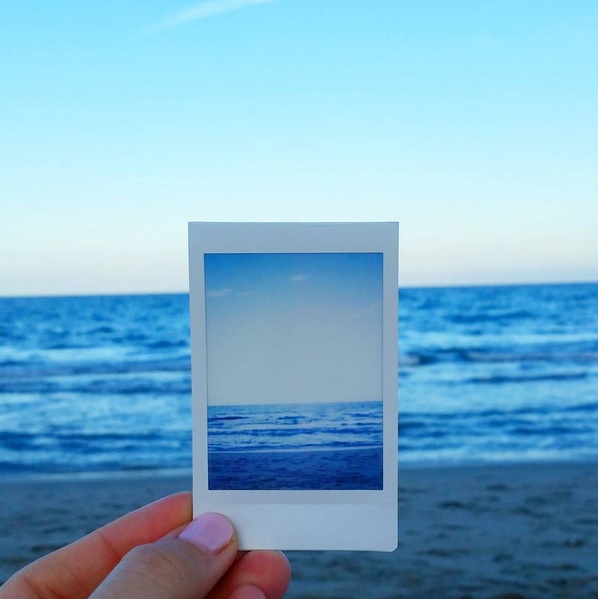 I think we all can agree that life can be crazy! I know with a baby on the way that my life is only going to get crazier, so I've been working hard to implement a few daily to-do's into my life to help myself be healthier and happier. Yesterday we spent the evening at the beach and that time reminded yet again how calm and happy I feel once I hear the ocean and feel the sand on my feet. In the midst of a hectic day, health and happiness are the two things that you/I alone can control.
 1.) Skincare. Maintain a consistent skincare routine day and night. No matter how tired I am at the end of the day I always remove my makeup thoroughly and wash my face. I've been trying to use more naturally derived products, but I am addicted to my La Mer moisturizing cream, so I compromise with La Mer in the morning and Tata Harper moisturizing mask at night. Both creams are thick, luxurious and super hydrating!
2.) Workout Consistently. This is always tough for anyone and killer in the third trimester of pregnancy, but a steady weekly workout makes me feel so much better. The days I miss working out never feel as good as the days when I push myself that extra bit to get a workout in. I finally set myself a schedule for what time to workout each day and this has helped me immensely to be more consistent. Even when I'm exhausted if I can just get in a mini sweat session during that time frame I feel better than if I didn't do anything. Start out small with just 3 workouts a week and eventually you'll add on, whether in minutes or how many days.

3.) Avoid Processed Foods. This has been a huge part of my life for years now. Several years ago I had emergency surgery to remove my appendix and my intestines reacted badly to the surgery. This reaction turned out to be one of those blessings in disguise as I had to relearn every food to eat and avoid. A major change was cutting out processed foods. I eat clean, natural foods such as fruits, veggies and lean meats as much as possible. In VA/DC I had access to amazing farmers markets, but down here in South Florida the markets are scarce for some reason [the heat?]. Luckily I am close to a Whole Foods and am able to fill up daily on clean, well-sourced foods daily.
4.) Practice Calm Breathing. This has been my biggest change since we moved to Florida. I kept searching out yoga studios, but haven't found the right fit. During this pregnancy I've taken a break from practicing yoga in a studio and am instead practicing at home. It doesn't have the same feeling to me since I love a group practice, but I have learned how to focus my breath and cultivate calming thoughts…instead of just trying to maneuver myself into a crazy twist or inversion.
5.) Me Time. Whether this is through your workout, meditation, reading a book/watching a favorite TV show, a hot bath, or a coffee at Starbucks, it's important to have one ritual that matters to you. Carve this time out for yourself because spending time on something that you love deepens your connection with yourself and gives you that feel good vibe we all crave.
And one last tip – surround yourself with beauty. When you see beautiful things around you it makes you want to live a beautiful life. So splurge on the pretty flowers, light your favorite candle, step out into the sunshine, and remember that we only have one life so live this life to its purest, healthiest and happiest possibilities.