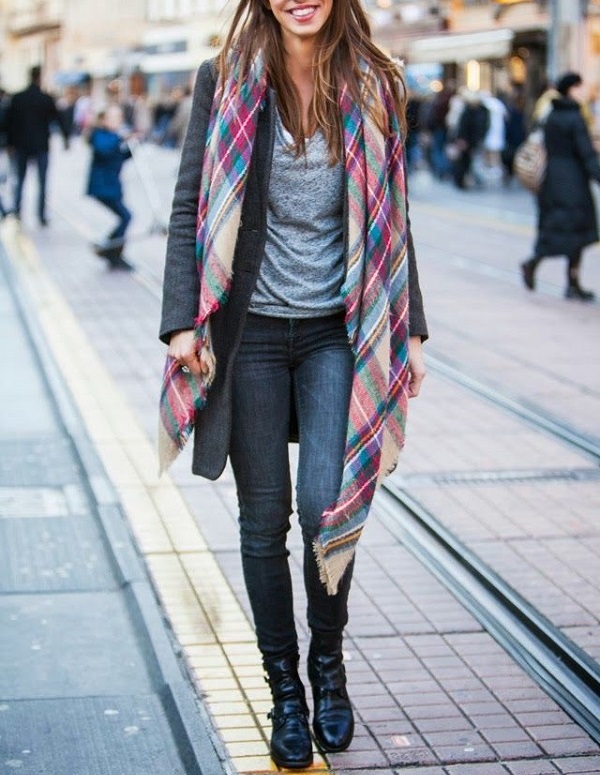 "Fashion is not something that exists in dresses only. Fashion is in the sky, in the street, fashion has to do with ideas, the way we live, what is happening." – Coco Chanel
I often feel like dressing for the winter during Christmas time is the easiest thing to do. I pop on my favorite tartan blanket scarf with any coat and I'm both festive and warm. Once January rolls around though I am completely over the color red, along with wearing winter layers, but the frigid air makes it a necessity to keep wearing layers and scarves.
My beloved tartan quickly feels old and tired in the new year, but I figured out how to give it a fresher feel by pairing it up with my go-to neutrals in shades of grey and black. These darker non-colors play up the beige shades in the scarf, rather than emphasize its bolder colors, giving my cozy scarf a new life and look in January.