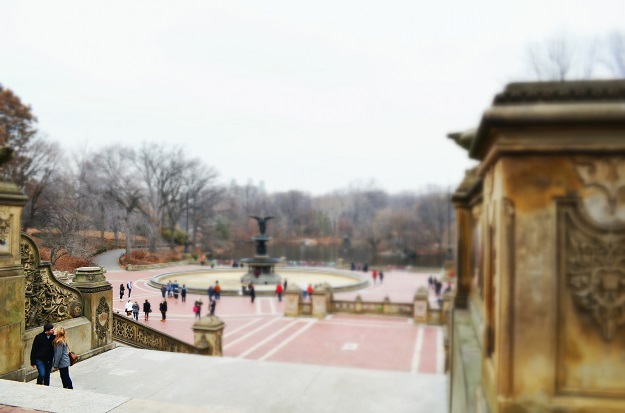 "In every walk with nature one receives far more than he seeks." – John Muir
As much as I love NYC for the variety of shopping destinations and amazing food, one of my all-time favorite things to do in the city is to stroll through Central Park. Since my first visit to this park at about 3 years old, I have loved it. Walking in this tranquil space alongside the bustling city is my perfect mix of soothing back-to-nature, yet still exciting and fun with the knowledge that I can pop out into the city in just a few steps.
The Mister and I often take the same pathways, stopping off in our favorite spots; from a tiny forgotten corner that gives a hidden view of the city to the steps at Bethesda Fountain with its acoustics that are just right for Christmas carolers and on to watching the ice skaters before a walk past the zoo with the seals that like to put on a show for every passerby.