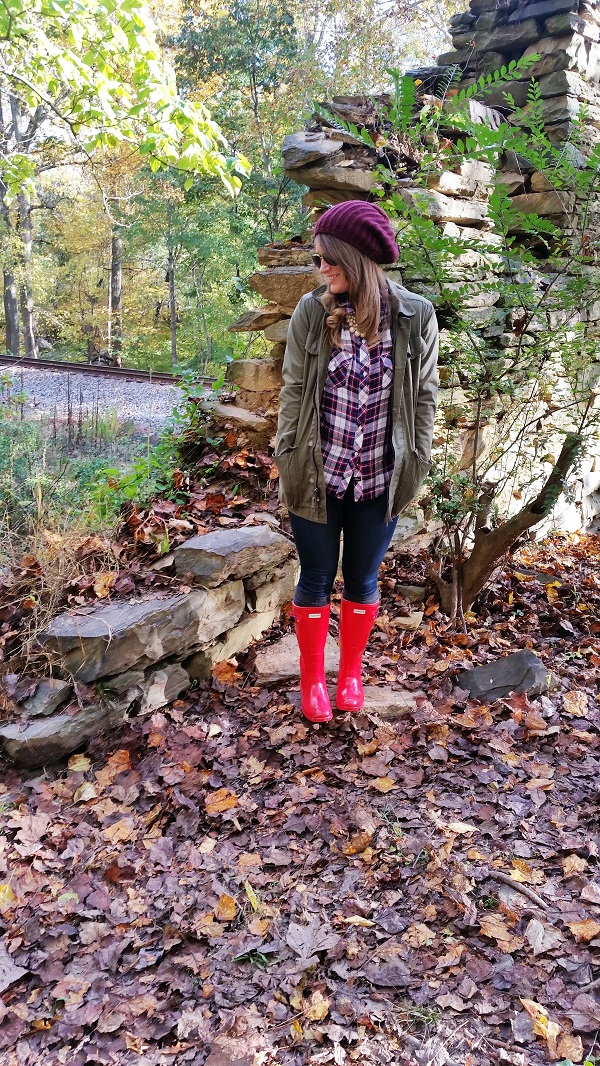 "Autumn is a second spring when every flower is a leaf" – Albert Camus
I've often felt more comfortable in a concrete jungle, but with fall finally making its appearance I have been craving a shot of nature. The husband and I decided to go on a hike this past weekend hopeful that we would find the leaves in their autumn shades of varying reds and yellows. We were not disappointed on this back to nature hike. Every step on way up the high hillside was met with one pretty sight after another and had me continually whipping out my camera (phone that is since I forgot the memory card for my camera as we rushed out the door to beat the sun!).
It was a grey day as we started at the base, crossing an old train track that stopped me in my own tracks since it reminded me of the train tracks from Fried Green Tomatoes (a favorite movie of mine) but the sun was on our side because the higher we climbed the brighter the hike became, until we made it to the top when the sun shifted again as it started to set.
I've been trying to make a more concentrated effort to do things in the area I live in, rather than only experiencing the fun stuff when we travel, along with checking off a Fall adventure from my Top Ten Things To Do This Fall list. This was also the perfect chance to wear my new Hunter Rain Boots and any excuse to add this pop of red to my day is welcome.
Wearing: Rails plaid | Utility Jacket {similar} | Paige Denim | Beanie {similar} | Hunter Boots | Pearl Necklace