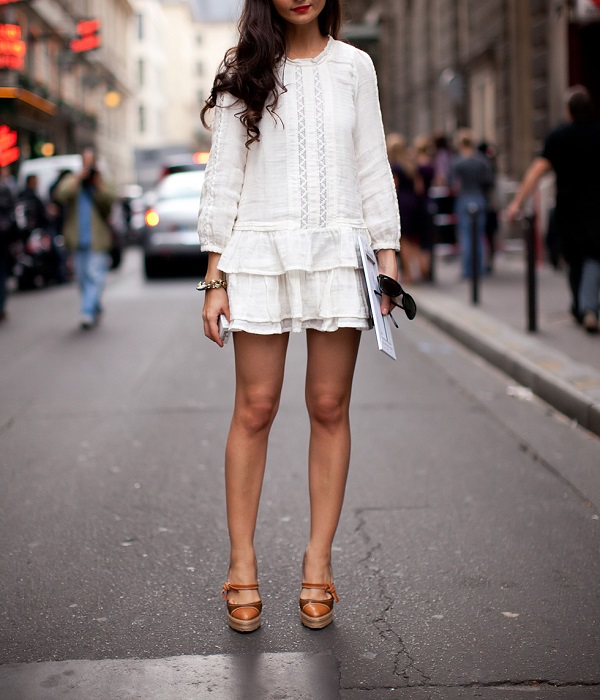 All white. Summer whites. Winter whites. Spring or autumn touches of white. Paired with dark colors or pastel shades. Whatever the version, time of the year or name of the moment, I have an addiction to crisp white wardrobe pieces.
Pairing a white top and bottom together makes a sweet, simple and chic statement in the most minimalist way possible. The bits of lace lighten up the longer sleeves, while the shorter bottom still keeps you looking as carefree and cool as you feel during a summer heat wave. Pop on a pair of neutral flats or wedges to complete the outfit without competing for attention against the all white outfit.
Wearing an all white ensemble doesn't automatically make you resemble a member of the country club set (although I do love a preppy touch). Instead, it is the perfect way to beat the heat with a breezy white lace edged top and flowy shorts or flounced skirt.
White is admittedly one of the most impractical colors to wear, but I love the classic feel a touch of white gives to an ensemble. Here are a few more favorites that I'm looking to add to my all white wardrobe:
Lace Tops Dolce Vita | Tory Burch // Flowy Shorts MINKPINK (on sale!) | Dolce Vita | Alice + Olivia // Breezy Skirts BCBG (on sale!) | DKNY //