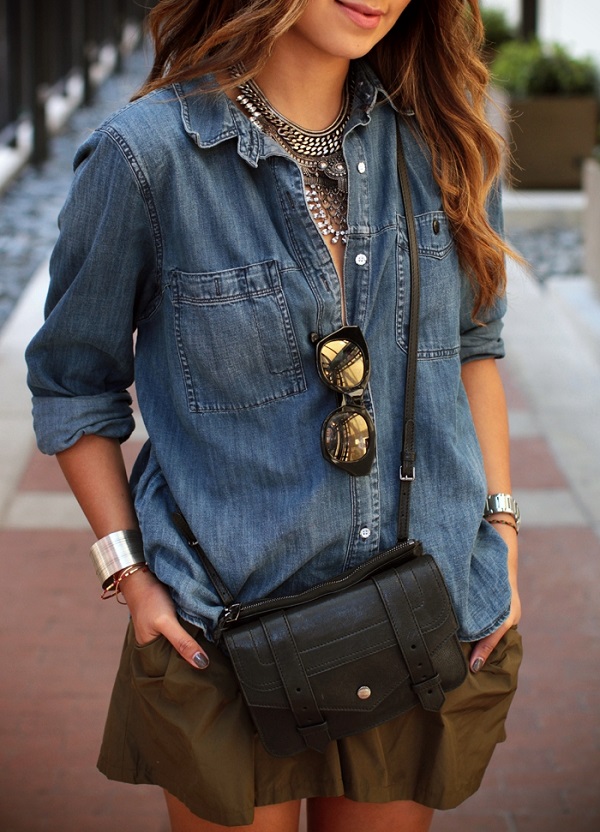 Summertime calls for linen and its easy, breezy style. Unfortunately though this hot weather favorite does have one negative and that is its tendency to wrinkle horribly. However, this latest linen and chambray denim compilation from Madewell is just right for wrinkles, denim, hot weather and chic summer styling.
Linen and denim make the perfect pairing for a play on summertime styling because of their ability to marry the line between casual and chic. Accessorizing this new take on the standard chambray top with a statement necklace peeking out from under the utilitarian denim takes the casual workhorse piece up a notch.
A slim lined crossbody bag compliments the play of practical combined with sophisticated, while khaki green shorts in an unexpected fabric completes the mix of practical and sophistication.