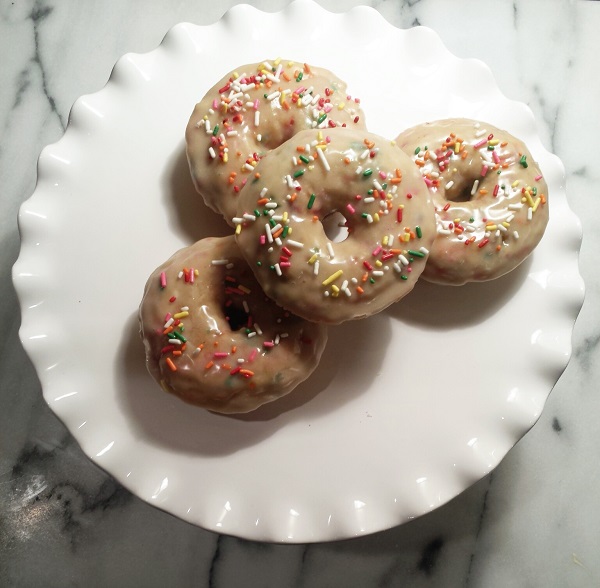 Today is Friday and National Doughnut Day, along with being my half-year birthday (I'll use any excuse to celebrate a day and buy myself something pretty) so the weekend is already off to a good start!
I have to confess for a rather massive love for these sugary favorites. A few months ago I was pretty obsessed with finding my own way to bake these favorites with a slightly lower calorie intake and avoiding anything fried. I am always scared I will burn myself with a fryer so I decided to try out baking doughnuts.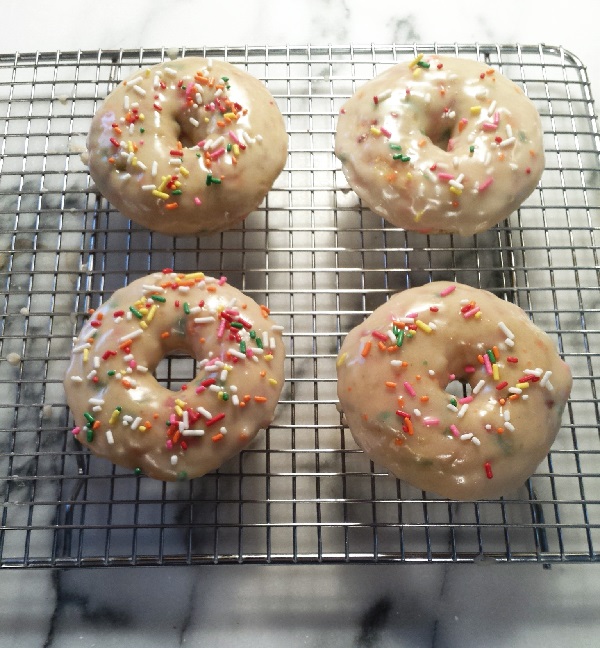 After a quick trip to Target for a doughnut pan and Pinterest searching for the best recipes, including adapting this recipe from Joy The Baker I was ready to go.
The final baked doughnut results were heavier than a fried doughnut or cupcake, but the glazed icing and sprinkle topping added a light feel to the baked doughnut and created a sweet treat that was still reminiscent of the old-school classic doughnut.
Is anyone else as (embarrassingly) excited as I am for an excuse to doughnuts today? Be sure to check out the history behind creating National Doughnut Day too. Happy Friday everyone!