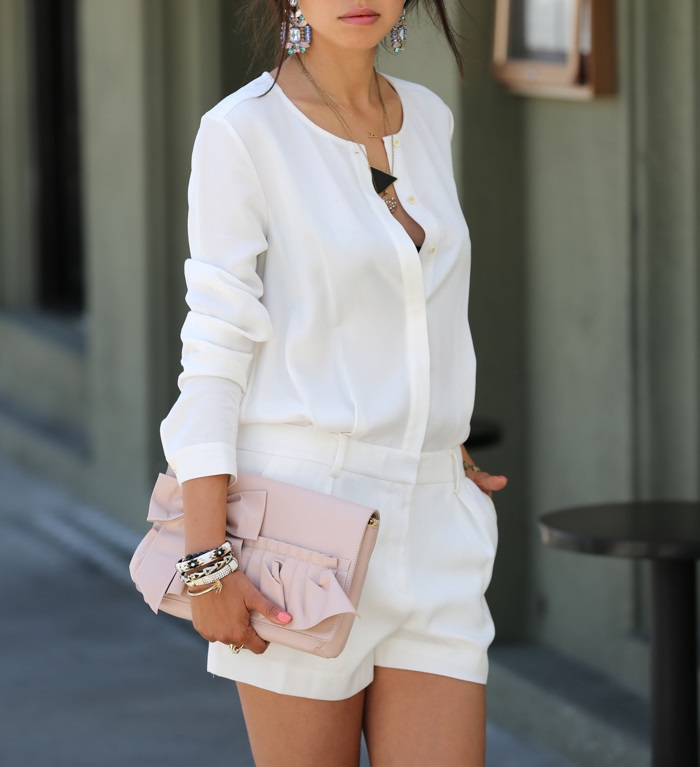 Dressing for spring and summer is all about embracing a feeling of weightlessness in your ensembles. Clothing and accessories are either all white or softly hued. The outfits are quick, easy looks that give you the same feeling of freedom that circles in the air all around you as summer days and nights edge closer and closer.
One of the easiest ways to embrace that summery feeling and make dressing a breeze is to wear a romper. Rompers are one of my go-to summer staples (along with maxi dresses). A romper has the easy, breezy feel of a dress, but also brings in a freedom that is reminiscent of childhood too. Combining the free feeling of a casual romper in a chic color scheme such as all white gives a sophisticated vibe to the casual childhood favorite.
Complete the look by adding a few accessories in metallic toned bracelets, statement earrings and a softly hued clutch to create a fuss-free, yet sophisticated outfit for summer.