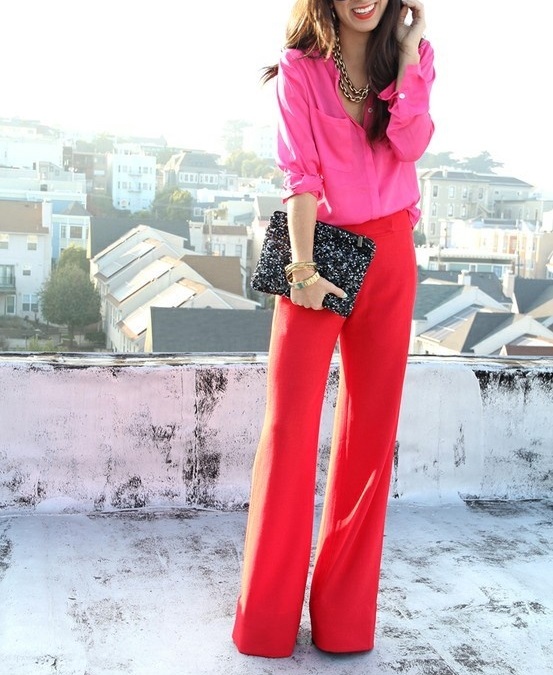 Valentine's Day is coming closer so it's time to think about what to wear on this love-filled day. Choosing to pair pink and red together is a fashion-forward way to celebrate and dress for the day. While most people would shy away from mixing these two colors together they actually come off as sophisticated when they are styled in a deliberately bold way.
A cheerful pink blouse worn slightly loose with the sleeves rolled up gives a relaxed air to the dressier wide-legged trousers in bold red. Finish off with a gold necklace and sparkly over-sized clutch to create a look that is chic and  sweet at the same time.
What makes this look even better for Valentine's Day is that it is an unexpected alternative to the standard LBD. It takes major confidence to rock something different, but it's so on-trend and subtly sexy that it is a must.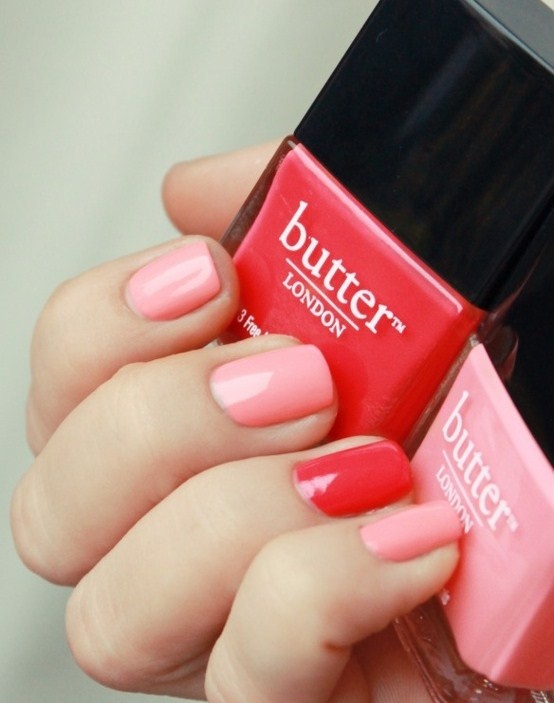 But if head to toe pink and red is not your thing, then a Valentine-inspired manicure is the way to go. A perfect shade of sweet pink and a bold red is always good to have in your polish arsenal.