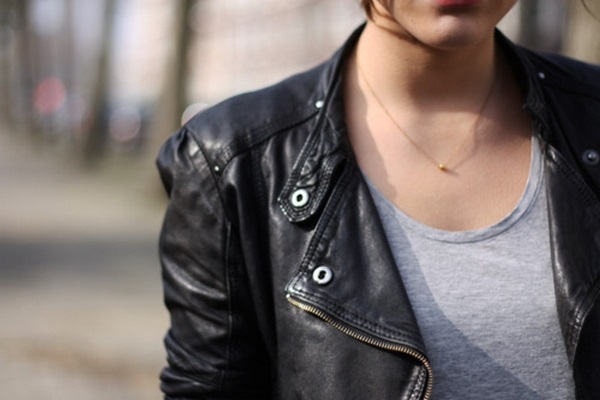 Packing for our honeymoon in Europe was stressful and easy. It was stressful because I wanted to bring most of my closet but could only fill two small carry-on sized suitcases! It was easy though because I knew the one item I had to pack was my moto jacket.
This jacket is my perfect topper that mixes with everything in my wardrobe from denim to dresses. It's also my favorite souvenir; the Mr. surprised me with it while we were in Florence two years ago. Every time I put this moto jacket on I think of the amazing times we had on that trip.
Weekend Bits: All Things Paris
1. The dreamiest photos of Paris shows exactly why I am so in love with this city.
2. My go-to things to do in Paris blog has tips on how to dress like a Parisian for your next trip.
3. A beautiful list of how you know you have returned to Paris.
4. What Midnight in Paris looks like.
5. I would love to spend a semester learning French at La Sorbonne.