I have always suffered from closet envy and have been fascinated by an amazing closet, the layout and most of all the contents! I now have a closet  just like I always wished for…I am still working on stocking it full of Chanel and Chloe 😉 Below are some of my favorite closets and inspirations.
 The ultimate closet-Carrie Bradshaw started it all.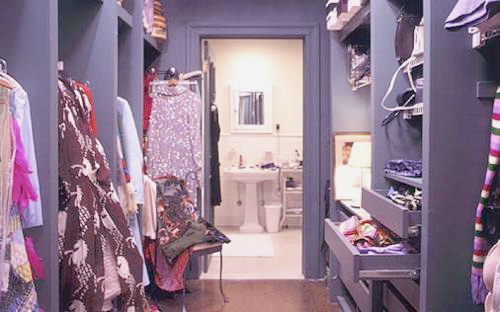 So decadent with the chandelier and mirrored cabinet, reminiscent of an Art Deco style
I adore everything in this room. It is so much more than a closet with the art, lighting, furniture, powder poof ottoman and of course the cute dog.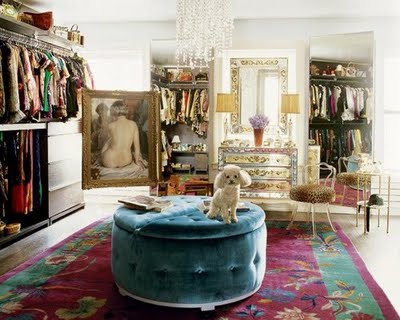 I'm not that crazy about the closet but oh I would love to have the clothes in it!!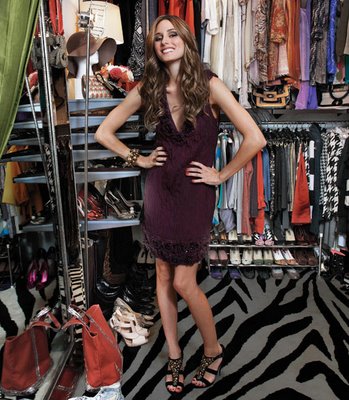 The vintage finish to the rolling rack, chandelier, paint color and Union Jack rug all make this eclectic mix appealing and I want to be in this closet!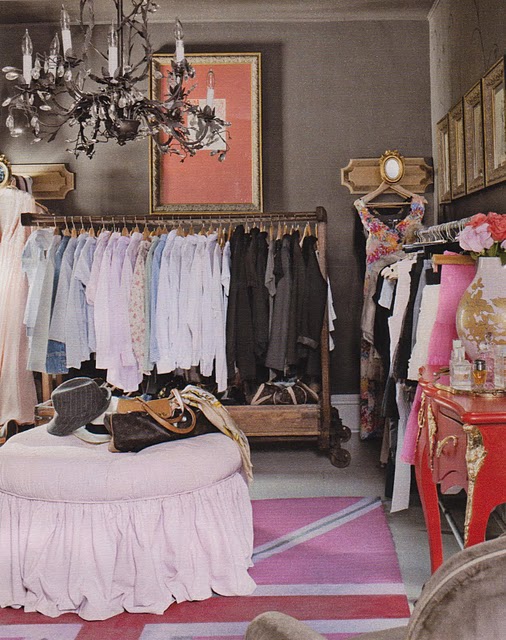 And finally my own closet.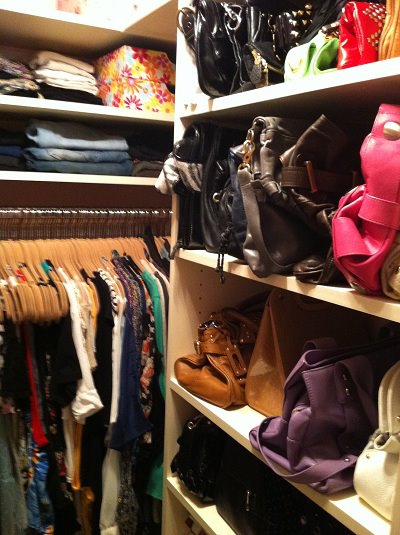 In the immortal words of Carrie Bradshaw "I like my money where I can see it, in my closet".