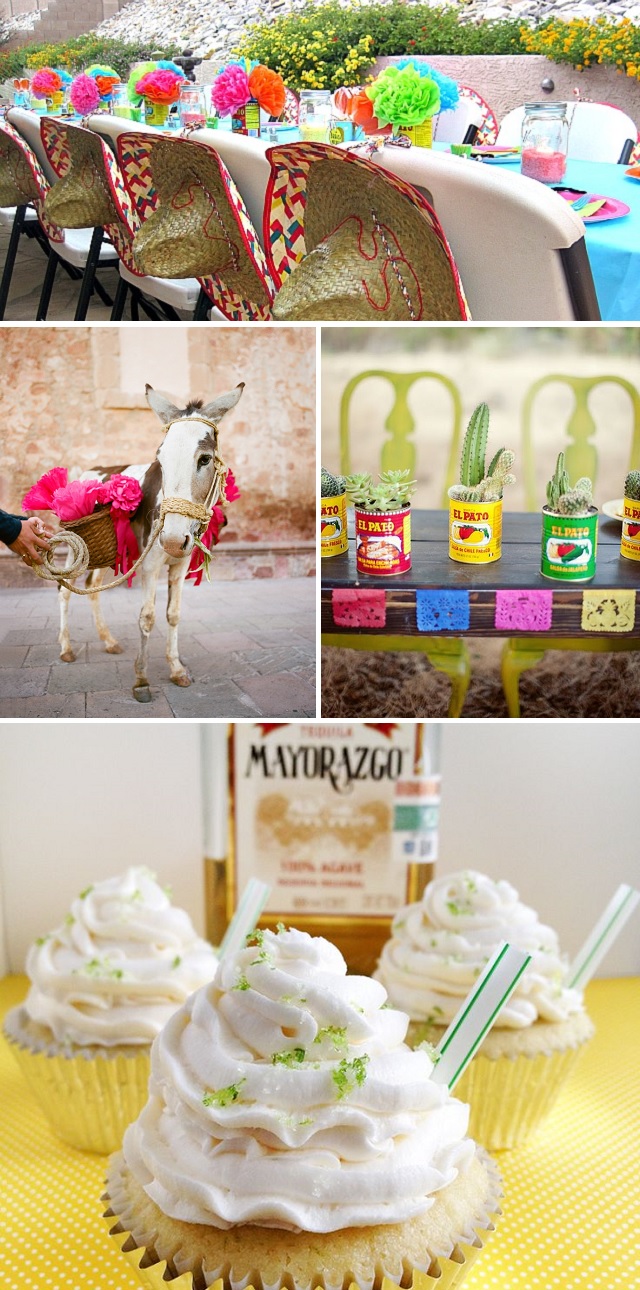 Who among us doesn't love a day dedicated to drinking, eating and dancing? Beautiful bright colors, spirited music and delicious foods all combine for a festive celebration. OLÉ indeed!
Your celebration can be as simple or as elaborate as you choose. The main ingredients for a good Cinco de Mayo party center on guacamole, good friends and drinks.  Keep those thoughts in mind and you are on your way to creating a festive Cinco de Mayo party.
Here are my ideas to make an Instagram-worthy fiesta: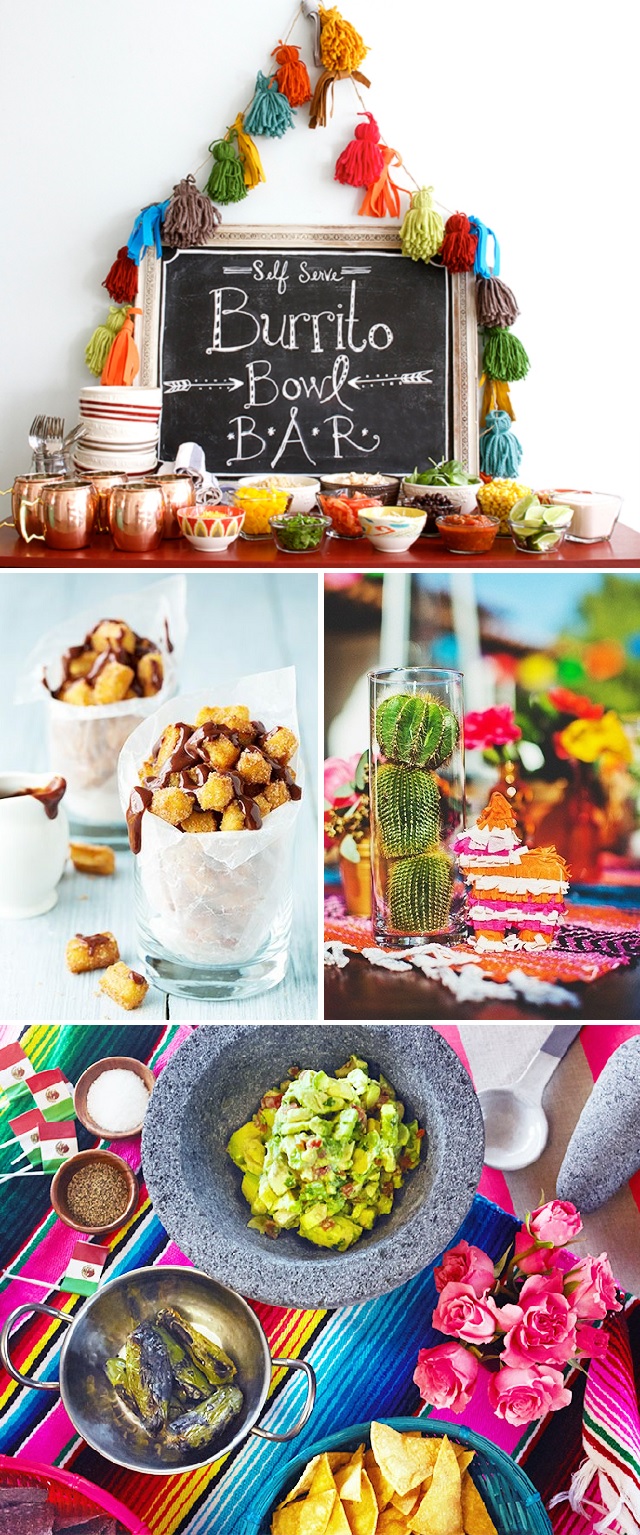 Create a DIY burrito (or taco) station. This eases up your need to have set places and instead creates an activity for guests as they fill their plates as they like, while you soak up the accolades for creating this friendly spot.
Simple decor can be created by adding tiny potted cacti around your abode. You can drop the easy plants into cans of Spanish foods or glass jars of salsa to add a bright and festive touch to this minimal decor idea.
Create a simple table runner or tablecloth by draping a Mexican blanket over your food station. The traditional serapes can also be stacked nearby for guests to use when the sun goes down. I'm loving these colorful ones and especially need the pink version.
Mini piñatas are an adorable decor item to spread around and they can also be used as place card holders for a more traditional table setting.
The must-have decor piece for an fiesta in Mexico is the papel picado banner. These elaborate paper banners instantly turn any space into a party. I love the myriad of options available here and on Amazon too.
Most people think of flan or tres leche when they think of Mexican desserts, but my favorite is churros. This bite-size version is an even better format for the cinnamon flavored treat and a modern-day twist on a traditional drink turned into a margarita cupcake is just what I would love to make (and eat!) for a Mexican-themed fiesta.
My go-to drink of choice is always sangria, but tradition calls for a margarita. This spiced grapefruit is a cute twist on the classic margarita.
More Cinco de Mayo ideas here and my favorite guacamole burger recipe here.
*all images found via Pinterest