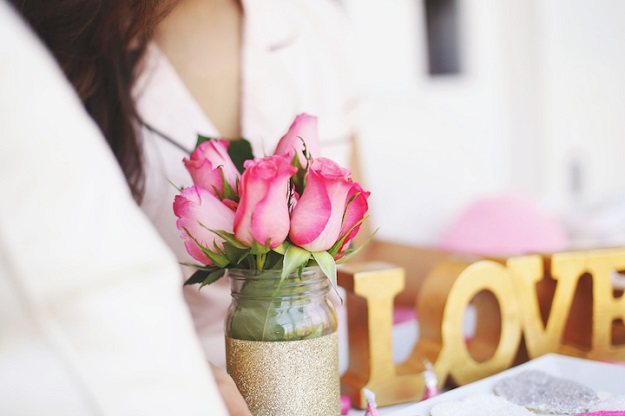 "True friends are like diamonds—bright, beautiful, valuable and always in style." – Nicole Richie
Whether singled or coupled up, we all have our best girlfriends so why not take this Valentine's Day to show them how much they mean to you with a get together celebrating the love between friends? We automatically associate Valentine's Day with romantic love, but this day can also be about the love we have for our nearest and dearest friends.
Follow this easy guide for how to host the perfect Valentine's Day party for your best girlfriends.

Celebrate Valentine's Day and your best friendships with a fun brunch, lunch, dinner or slumber party filled with your favorite foods, drinks and besties. Spending the day nibbling on indulgent treats while gossiping about everything from relationships to work to the latest episode of Scandal could just be the perfect way to enjoy this sweet day.
Create a party ready scene with these must-haves; donuts (or cupcakes!) and breakfast foods for anytime of day or night, bubbly drinks, dashes of pink, stripes and flowers everywhere, plus add in a nail polish party gift and this how-to for the prettiest heart backdrop to create Insta-worthy Valentine party pictures.
With these fun ideas you and your besties are set for a party that celebrates the love of our other significant others, our best friends. Happy Valentine's weekend! Xo!