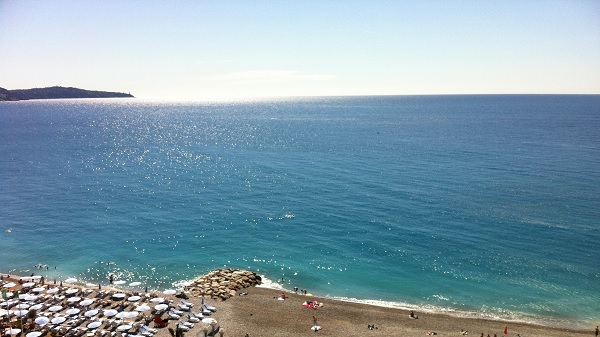 Working for myself has many benefits, including making my own schedule and the ability to travel on a whim. But sometimes the days can meld into one another and the passage of time seems to fly by. Lately, I have been missing the days of classes ending and the promise of a long, exciting summer ahead.
Because we have a proposed move in the fall and the past two months have been filled with health scares (passed now) we aren't planning any vacations for this summer. Luckily I have been reminded of just how precious life is  and to seek out the joys in every day, along with the travel adventures I always seek.
The last few years have been filled with incredible times spent traveling through Europe; from Paris and London to Rome and Cinque Terre to Valencia and Majorca among my favorite spots we have been in. I'm always a fan of seasonal traditions and while this year won't include jetting off to anywhere fabulous, there are still other ways to mark the passage of the season, along with ticking off a few more must-do's from my 101 Things To Do in 1001 Days.
So this time around I plan on redefining what summer means to me and I am hopeful for the kind of summer that I fondly remember filled with ice cream, humid days, long nights, favorite foods, outdoor concerts, tanned legs, and beachy hair.