Chanel can do no wrong in my opinion and Karl Lagerfeld's latest forays have been at the top of my favorites; from his supermarket shopping themed runway show to these over-sized pearl rings worn for Spring/Summer 2014.
I've loved pearl rings since I was little – I remember playing dress up throughout my childhood with my grandma's pearl rings and necklaces and loving the delicate feel of that cool ocean pearl on my skin.
But that delicate nature can be difficult to style; if you wear a pearl ring on its own it can take on a very classic Grace Kelly look which is wonderful in and of itself, but may not be the look you are going for.
However, mixing a delicate pearl ring with over-sized rings, gunmetal grey accessories à la Chanel or with simple stacks of band rings, the delicate pearl ring takes on a very now, very modern look.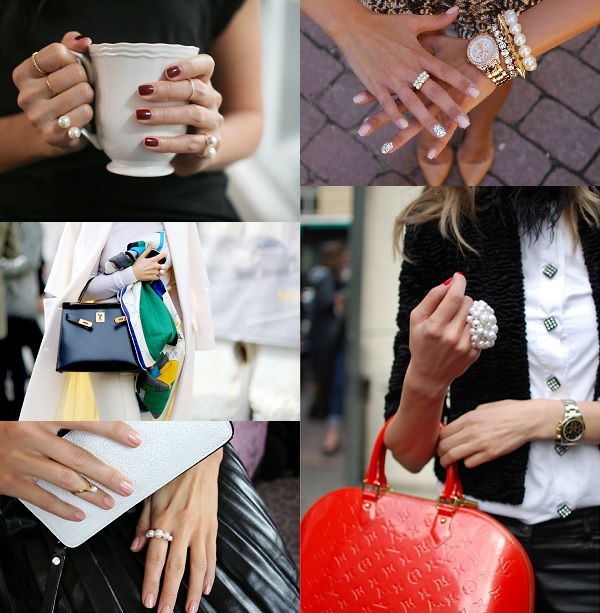 {more pearl mixing ideas via Pinterest}
I will definitely be mixing my collection of pearl rings {via my grandma's generosity} with stacks of my favorite band rings and over-sized cocktail rings to take on this mix of vintage with modern. I'm also tempted to add on to my collection with one of these affordable faux pearl rings