I am longing to freshen up my little abode and have been culling ideas. I was a bit surprised to see just how much I apparently prefer the combination of blue, white and orange (specifically Hermes orange).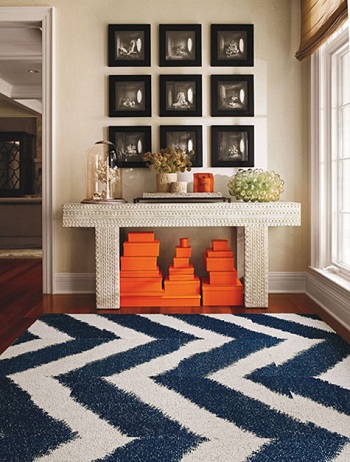 I adore a chevron pattern and love the ikat feel this has, especially when the blue and white is mixed with the Hermes orange boxes (in honor of my Hermes obsession)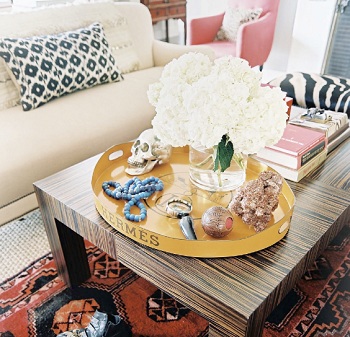 Obsessed with an Hermes tray since seeing it in Olivia Palermo's home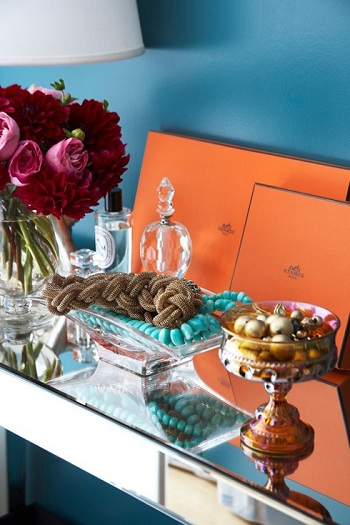 Just a little more Hermes touch. I love the way the colors play off each other.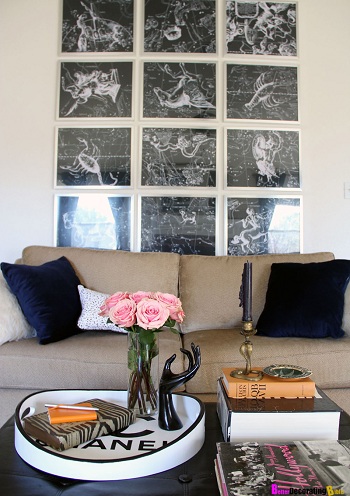 This Chanel tray is another option to the Hermes tray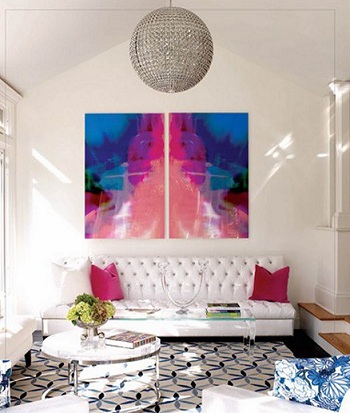 I love sparkles and the disco effect of this chandelier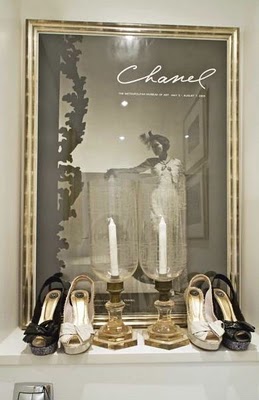 An homage to Chanel and shoes on display…LOVE!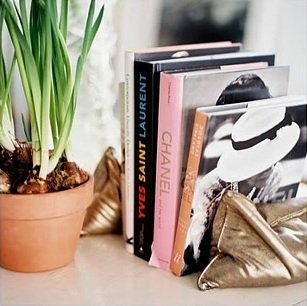 This made me realize that a metallic clutch would make the ultimate bookend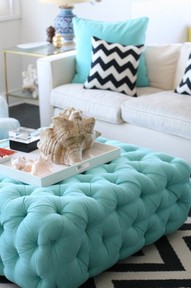 A lighter version of the blue and white in Tiffany Blue mixed with my favorite chevron pattern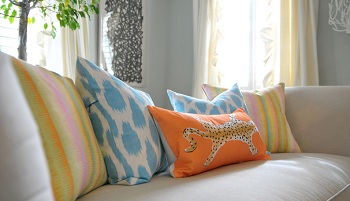 More blue, white and orange plus the ikat print again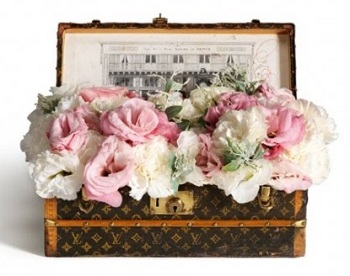 An LV trunk stuffed full of flowers to continue the luxe